Gawker Relocating to 114 Fifth Avenue
---
---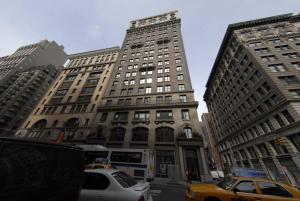 Media company Gawker Media LLC, known for verticals Gizmodo, Jezebel, Valleywag and Deadspin, has signed a 15-year lease for 58,900 square feet spanning three full floors at 114 Fifth Avenue.
"We will be moving out of the walk-up Nolita loft space that has been our home since 2008. Earlier today, we signed a lease for three floors of 114 Fifth Avenue," Gawker owner Nick Denton wrote in a staff memo that will go out this afternoon, and obtained by New York Observer. Gawker will have its own entrance on 17th Street.
Gawker will move its operations from 210 Elizabeth Street to the second, third and fourth floors of the Flatiron building in the second quarter of 2015, 114 Fifth Avenue building owner L&L Holding Company said in a release. The asking rent was $78 per square foot.
The new location is prime for the mostly Brooklyn-dwelling staffers, and according to Mr. Denton, will lessen the commute from Williamsburg and several other Brooklyn locations, the Observer reported.
As Commercial Observer previously reported, L&L acquired the 330,000-square-foot century-old, 20-story office tower at the southwest corner of 17th Street in a joint venture with private equity firm Lubert-Adler for $165 million early last year, embarking on building-wide redevelopment program scheduled to be completed in August with new infrastructure, lobby, elevators, and a landscaped roof.
The building is over 80 percent occupied, with tenants including Mashable, Mastercard, advertising agency AKQA and news website First Look Media.
Jared Horowitz and Jonathan Tootell of Newmark Grubb Knight Frank represented Gawker in the transaction. David Berkey and Andrew Wiener of L&L represented the landlord-in house.