Supportive Housing: Inside a New $29M Multifamily Project
---
---
With three multifamily residences serving low-income tenants and persons recovering from psychiatric disabilities dotting Brooklyn and two more to come elsewhere in Brooklyn and the Bronx, the nonprofit Concern for Independent Living agency and brokers from Colliers (CIGI) International invited Commercial Observer to Crown Heights for an exclusive tour of two sites.
While the 65 supportive studio apartments at Rochester Avenue Apartments at 151-167 Rochester Avenue opened in July 2011, 55 studios plus 33 affordable one- and two-bedroom apartments at 1552 Bergen Street won't rise from a former industrial parcel a few blocks from the existing facility until next summer. But both developments will count toward Mayor Bill de Blasio's affordable housing goal and help the nonprofit in its mission, said Elizabeth Lunde, L.M.S.W, Concern for Independent Living's senior associate executive director.
"The whole importance for this type of housing is that we are trying to take folks who are in psychiatric institutions and integrate them into the community," Ms. Lunde said at the construction site where workers were carving out a foundation for the future Concern Bergen development. "It's a win every way you look at it."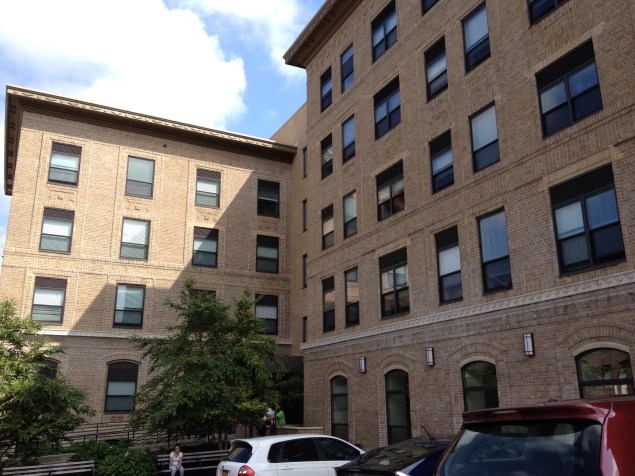 Every single unit of supportive housing—homes for people with very low incomes, the homeless, recovering substance users, HIV-positive individuals and those suffering from mental illness—saves taxpayers $10,000 due to lower costs from emergency rooms, jails, psychiatric facilities and other services, according to the mayor's housing plan.
When the Long Island-based agency completes the $29 million, 90-unit Bergen Street project and a $37 million, 115-unit facility at 3349 Webster Avenue in the Bronx next year, Concern for Independent Living will own and operate five complexes with 425 units of supportive and affordable housing in the five boroughs. The agency's success stems from a reputation for delivering on time and cost with state agencies like the Division of Homes and Community Renewal and the Office of Mental Health, said Colliers senior managing director Richard Warshauer.
"They're always at the top of the list, the state loves them," said Mr. Warshauer, the broker that represented the nonprofit in its purchase of the Bergen Street site. But, he added, "Plots like this are extremely hard to find, and, over the years, it's gotten harder and harder and more expensive."
Yet the nonprofit's buildings look anything but cheap. Both the plans for Bergen Street and the $24.5 Rochester Avenue building feature lounge areas, workout rooms, laundry facilities and rooftop terraces. Local links like the auditorium at Rochester where Community Board 8 holds its meetings also help to dispel any perceptions surrounding supportive housing, said Ms. Lunde.
"One of the things that's a hallmark of our housing is that you never walk into one of our buildings and think you're walking into a sort of housing program," she said. "Everyone can take pride in living in our housing."
The Rochester site serves residents breakfast and dinner if they enroll in the $100-per-month meal service and asks rents of $590 per month, officials said. Three-year resident Debra Williams recently led other residents in cooking a meal using vegetables from the community garden on the site, she said.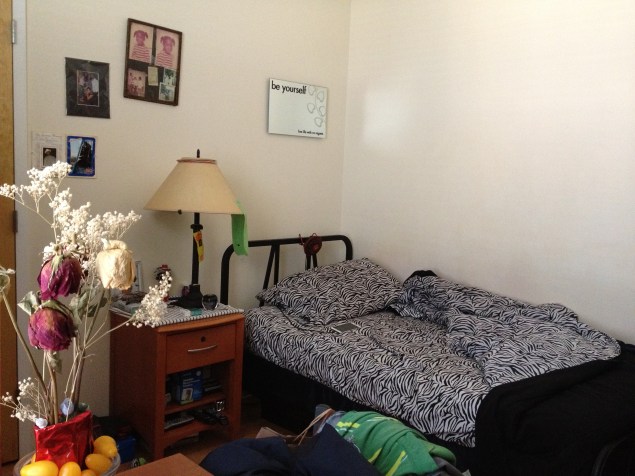 "It's a beautiful building, I love living here," Ms. Williams, 47, said. "It's so much better than what I came from because I came from the shelter system."
But the city will need to create more units like her tidy studio to trim the ranks of the city's 56,454 homeless people. Mr. de Blasio will continue implementing an existing 2005 city and state agreement to develop 9,000 units of supportive housing by 2015 while expanding supportive housing by offsetting the costs against future Medicaid savings and streamlining administrative processes, according to the mayor's housing plan. Yet supportive housing represents just one aspect of his housing goals, Ms. Lunde said.
"My personal opinion is that there's no one answer for what solves the problem of homelessness," she said. "The more we narrow down our focus to think there's only one way to get this done, the harder it will be to find the solution."