The Children's Wear Center: Where the Kids Fashion Deals Happen
---
---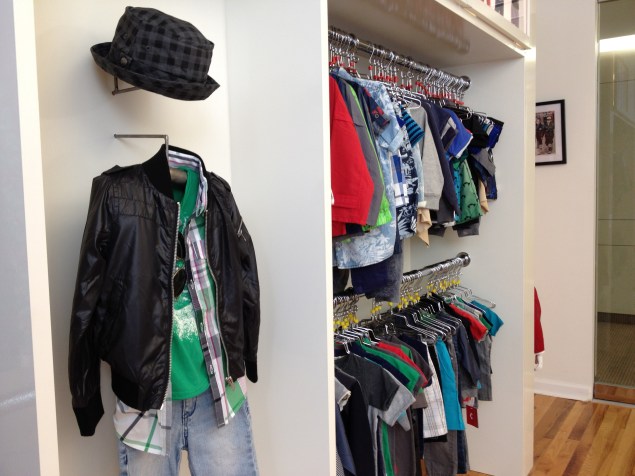 Shortly after Adams & Co. closed a lease renewal last week for one of its 60 children clothier tenants at Arcade Building Associates' 34 West 33rd Street, also known as the "Children's Wear Center," Adams & Co. principal David Levy and broker Brett Maslin invited Commercial Observer for an exclusive tour.
Kids fashion design companies lease space at the 12-story structure in order to showcase their designs to prospective retailers under one roof, utilizing a building that's not well-shaped for traditional offices by employing a familiar Garment District strategy a few blocks south of the area's traditional home.
"Other buildings went away from children's wear; there was an opportunity to take some of that market span," said Mr. Levy. He and his colleague waived at familiar tenants in the building and pointed out business negotiations between fashion outlet buyers and designers while walking along the corridor that looks like a cross between dentists' offices and a fashion mall. Mr. Levy added, "These retailers that come in—they don't like to travel all over the city to different showrooms."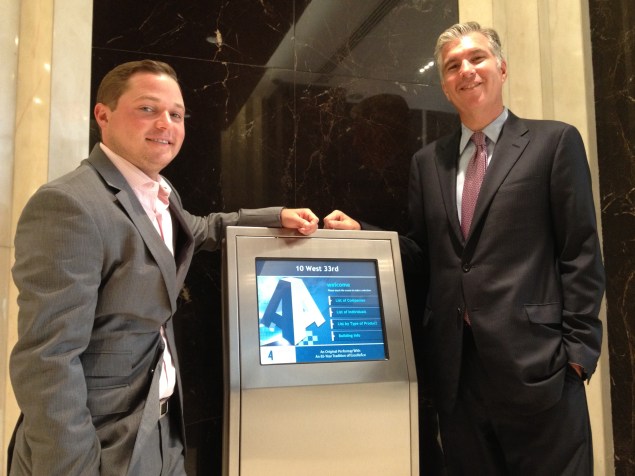 The designers who lease spaces ranging from 500 square feet to 17,000 square feet include makers of pint-sized backpacks, belts, glasses, jewelry, hats, umbrellas, socks and underwear, among many other products, according to a convenient building navigation screen in the lobby. Adams & Co. converted the building to all children's fashion tenants nine years ago to make the best use of the building and it's currently fully leased at starting asking rents of $46 per square foot, Mr. Levy said.
"The building is kind of odd, it's an hourglass-shaped building," he said. "It's long and narrow and not great for office tenants."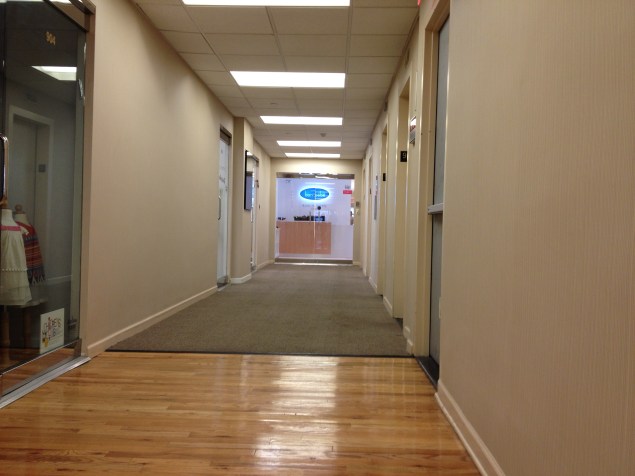 But it works great for clothing sellers like Stephanie Fishman, who says she moved to the building from a different area children's wear building roughly eight years ago because she wanted a more modern space. Her showroom features the Appaman label that's been spotted on child celebs and attracts couture-driven parents from racks at Bloomingdale's, Barney's and other big-name outlets and boutiques and the girls-only Pink Chicken brand that's in evidence at eponymous shops, independent stores and national catalogues.
"We all kind of feed off each other," said Ms. Fishman of the building's setup. "It's a growth potential. We all sell not to the same retailers but to the same pool of retailers."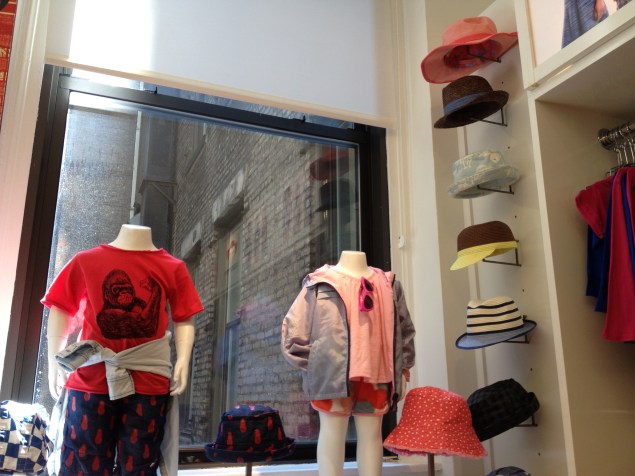 Ms. Fishman and some other merchants at the building are coordinating a week-long event this week called "New York Kids Market," which will ply prospective buyers with hors d'oeuvres while pitching the clothing of the center.
But the sellers just down the block at the 10 West 33rd Street "Fashion Accessories Center" were hosting their own event last week, and the building hummed with buyers examining wares. Adams & Co. also operates Menswear specialty buildings at 42 West 39th Street and 1071 Avenue of the Americas and a Halloween specialty building at 1115 Broadway, company officials said.