Douglas and Helena Durst Talk Ferry Policy Aboard NY Water Taxi
---
---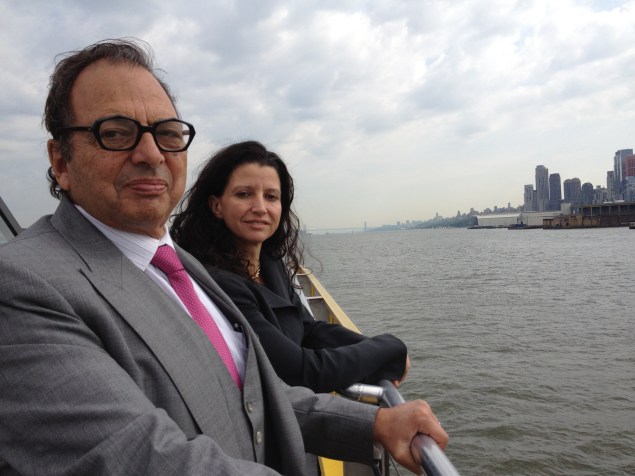 Shortly after morning rush hour one day last week, Durst Organization Chairman Douglas Durst and his daughter, Durst Vice President Helena Rose Durst, invited Commercial Observer for an exclusive jaunt around the Hudson River aboard a New York Water Taxi vessel named for Mr. Durst's father, the Seymour B. Durst.
During an hour-long trip starting and ending at Pier 84 at West 44th Street and West Side Highway, the pair dished on the challenging costs, lack of docks and transit connections and confusing oversight they say is hampering the city from taking full advantage of its many miles of prime waterfront property even as the private ferry service the company started in 2002 continues to prosper.
"We need a ferry agency to help us enact permitting to put in additional infrastructure," said Ms. Durst, noting shortages of pickup and fueling locations for ferries. "The idea of private ferry operators coming into operation at those locations is really critical."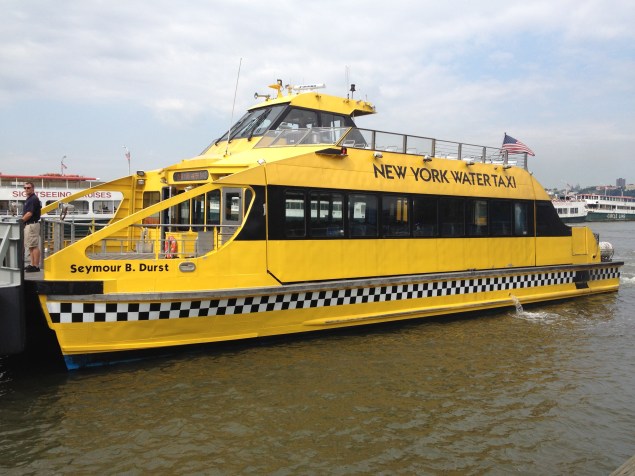 The water taxi company started with five 64-capacity boats, but it now commands a fleet that includes five additional 149-capacity vessels, a 600-capacity pleasure boat and 200 employees. The idea for the boats that now carry more than 2 million passengers per year occurred to Durst officials shortly after the firm acquired waterfront parcels at West 57th Street in 2000, Mr. Durst said.
"We started thinking about how we were going to access it," said Mr. Durst of the sites that include both the 597-residential unit Helena building and a 709-unit mixed use building that's scheduled to open next year. "Water was something we thought about, but it was way in the future."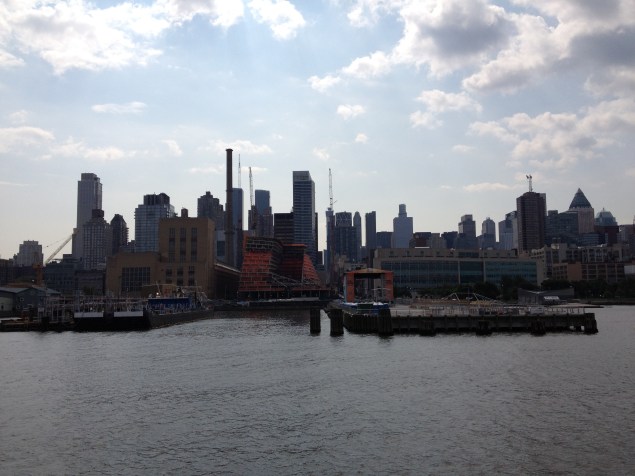 After Durst boats participated in the water-bound emergency efforts that ferried 500,000 people to safety on Sept. 11, the company started to ramp up services that now include tourist cruises, commuter ferries and event rentals from 12 terminals in Manhattan and Brooklyn. But steep operating costs that officials peg at $800 per hour on each boat and confusing protocol with government agencies hinder the company, the Dursts said.
When the company was building a Red Hook installation, the officials needed to gain permits from the city Department of Buildings, the Department of Small Business Services, the state Department of Environmental Conservation and the U.S. Army Corps of Engineers.
"There's not enough infrastructure," said Ms. Durst. "I think there's this real disconnect between the permitting and the laws that govern the water."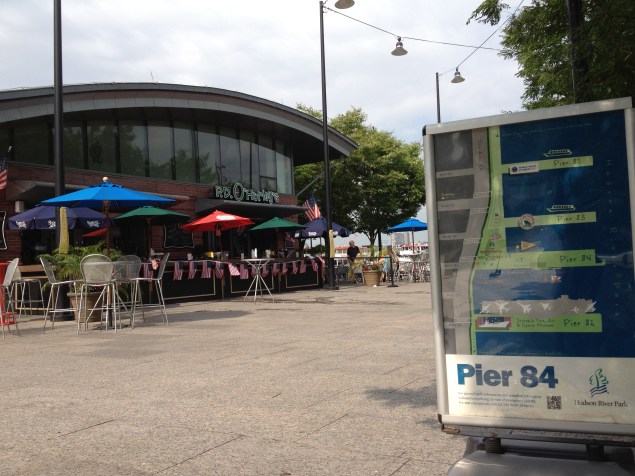 Both the Dursts are calling for a new supervisory agency, potentially within the Metropolitan Transit Authority, to streamline the process of building terminals and other dock facilities while better connecting ferry boats into a network of routes.
"If you go to some of the cities in Australia and Turkey, the ferries are integrated," Mr. Durst said. "We anticipated that the people from New Jersey would get off that boat and come onto our boat."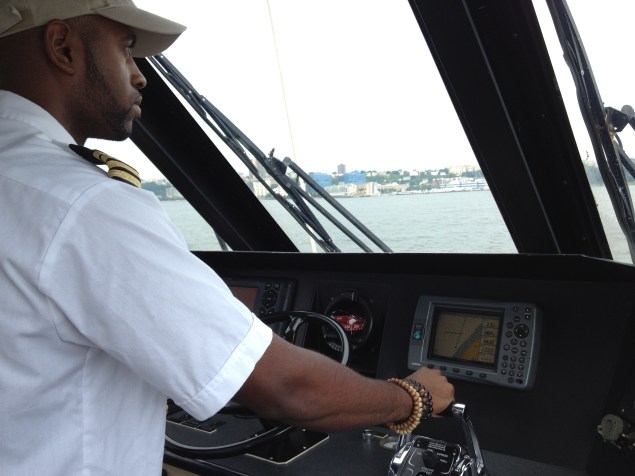 The pair also cited zoning rules that make commercial development difficult on parts of the waterfront. While Pier 84 in Hudson River Park features public green space, a restaurant and a boat terminal, the Dursts say other sites along the shoreline need similar development. But city officials are looking closer at the experiences of ferry boats like the Dursts' vessels with an eye toward more developments like the popular Fairway and Ikea stores by the company's Red Hook stops, Ms. Durst said.
"We can't do something like that here because there's literally no place to dock," she said, motioning towards waterfront space on the Manhattan shoreline. "Going forward, we think there's an opportunity to optimize New York transit resources."