Deutsch Leaves Google Building, Signs Penn Plaza Lease
---
---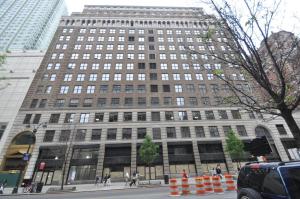 Advertising agency Deutsch has signed a new lease for 74,346 square feet on the 13th and 14th floors at 330 West 34th Street, between Eighth and Ninth Avenues at Penn Plaza, the New York Post reported.
The new lease marks the planned relocation of the New York branch of Donny Deutsch's bicoastal agency from Google's building at 111 Eighth Avenue between 15th and 16th Streets, the Post said. Deutsch's current space is 134,830 square feet spanning the 14th and 15th floors of the building.
Google acquired the Eighth Avenue building for more than $2 billion in 2011, Commercial Observer previously reported. The expanding tech giant has since had trouble clearing tenants from needed space in its building.
In order to prevent Deutsch from exercising a renewal option, Google was also reported by CO to be planning a payment offer to the ad agency.
Vornado Realty Trust, which owns the building at 330 West 34th Street, was represented in-house in the transaction. Rob Silver and Hank Kobrin of Newmark Grubb Knight Frank represented the tenant. A call to Vornado's New York office was not immediately returned, and brokers representing the tenant were not immediately reachable.
While the Post didn't note the asking rent, it included the following comment from Vornado Chief Steve Roth on a conference call this week: "Average rents in Penn Plaza are a tad higher than $55 [per foot] so this is the low-cost producer and not a bad place to be."