Swedish Coffee Chain FIKA Signs Chelsea Lease
---
---
New York City-based, Sweden-inspired coffeehouse FIKA will open its 12th store in the city this September at 555 Avenue of the Americas in Chelsea, the Wall Street Journal reported this morning.
The chain signed a 10-year, 1,300-square-foot lease for a storefront in a Stonehenge Partners building between West 15th and West 16th Streets with an asking rent of $275 per square foot, according to a press release from the firm, which also owns a luxury residence next door.
"Everybody starts the day with coffee and now our residents at 101 West 15th Street can wake up, work out, and have a cup of Sweden's finest right outside their front door," said Ofer Yardeni, co-Chairman and CEO of Stonehenge, in a prepared statement.
Richard Skulnick, Andrew Mandell and Jason Maurer of Ripco Real Estate represented Stonehenge in the lease talks, while Andrew Hawkins of Transwestern negotiated on behalf of FIKA.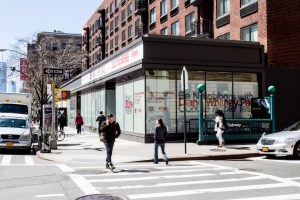 FIKA, which is pronounced "fee-kah," means "taking a coffee break to indulge in the ritual of conversation, often accompanied by something sweet or savory" in Swedish, according to the company's website. Founder Lars Åkerlund opened the first FIKA in Central Park South in 2006, and the company now operates stores in Tribeca, near Bryant Park and on Pearl Street near the battery.
Stonehenge's renovation of the former staff housing for the now-closed St. Vincent's Hospital helped attracted FIKA to the property, Mr. Hawkins noted in an email interview, along with "tremendous window line frontage and exposure" and the "white-hot Chelsea neighborhood." Company officials plan to expand within the city before looking to other primary markets, Lena Khoury, FIKA's director of strategy and operations, said in an email.
"We are consistently exploring all possibilities and highly believe in our brand's ability to translate well in other states," said Ms. Khoury. "However, this year we are staying focused on our New York expansion which includes looking at all boroughs, and which will put us at 20 locations come Spring 2015." She added that the company will open a World Trade Center flagship store in March 2015
Fitness club BFX Studio opened at the Chelsea building in a 10,000-square-foot space this week, and two 3,000-square-foot corner retail spaces are still available, Stonehenge representatives noted.