Nonprofit Inks Big LIC Lease
---
---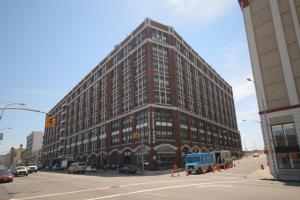 Non-profit child care and foster agency the New York Foundling will relocate part of its staff to the entire fifth floor of 33-00 Northern Boulevard in Long Island City on a 15-year, 35,000-square-foot lease, Crain's New York Business and the Wall Street Journal reported this morning.
The Queens property with asking rents in the $30s per square foot also houses offices for the city Human Resources Administration, a key partner with the organization, and the arrangement makes financial sense for a nonprofit that recently started marketing its West Village building at 27 Christopher Street for $47.5 million, said Ryan Colbert, investment director of Madison Marquette, the joint owner of the property along with Perella Weinberg Partners.
"This is an example of another important tenant who is seeing good relative value in moving from Manhattan to Long Island City," Mr. Colbert told the Journal.
Josh Kleinberg of Pinnacle Realty negotiated the deal on behalf of the landlord, while John Reinertsen and Tim Sheehan of CBRE represented the nonprofit, which will maintain its Manhattan headquarters but move several of its programs from the West Village location to the 450,000-square-foot Long Island City property that the joint owners bought in December 2012 for $84.5 million.
"When it's someone that does so much good, it's that much more satisfying," Mr. Kleinberg said. "Doing a deal with a 100-plus-year-old nonprofit and at the same time taking care of my responsibilities to ownership is kind of a double reward."
Bethany Lampland, COO of the nonprofit, told Crain's that the placement with the city agency helped seal the deal at the building known at the 1915 structure known as the "Center Building."
"This was a big draw to locating in the Center Building, as we likely have many shared clients and this provides an extra convenience for New Yorkers who need our services and those of HRA," Ms. Lampland said.
Mr. Sheehan added that the tenant that's already moved into the space found the location next to three subway lines convenient for both workers and clients.
"Foundling serves a large population of clients in Queens," Mr. Sheehan said. "They were looking for a larger space that was more centrally-located and more convenient to transportation."