MTA Plans Grand Central Food Hall with Noma Co-Founder
---
---
The Metropolitan Transportation Authority will consider a proposal for a 16,000-square-foot food hall inside Grand Central Terminal operated by Claus Meyer, a co-founder of the renowned Noma restaurant in Copenhagen, Denmark.
The proposal calls for a food hall in the western half of Grand Central's Vanderbilt Hall, as well as a 100-seat Nordic restaurant in an adjoining space, according to an announcement made earlier today.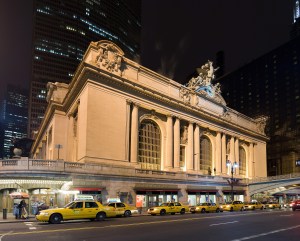 "We are delighted to be able to consider welcoming a world-class restaurant that would enliven spaces that are currently either closed to the public or used only for special events," said Thomas F. Prendergast, the chairman and CEO of the MTA, in a prepared statement. "The historic renovations of Grand Central completed in 1998 have enabled us to improve the retail environment and increase the revenue we derive from the Terminal's incomparable real estate, with each passing year."
The MTA issued a request for proposals for the lease of the Vanderbilt Hall space in 2012. A total of 15 proposals were submitted by 12 operators and Mr. Meyer's offered both the greatest potential and the highest bid, the MTA said.
The transit authority will receive nearly $1.8 million in rent for the space in the first year and compensation will escalate via rent increases and a collection of a percentage of business sales. Minimum rent will be over $2 million in the second year and $2.82 million after 10 years.
Mr. Meyer founded Noma along with head chef and partner Rene Redzepi. The eatery was named the "Best Restaurant in the World" by Restaurant magazine in 2010, 2011, 2012 and 2014.
The Metro-North Railroad committee and the authority's finance committee will hold a preliminary vote on the plan on Monday, according to The New York Times. On Wednesday, the entire board will make a final decision. Aaron Donovan, a spokesman for the MTA, told the Times it was "highly unlikely" that the board would reject the plan.