Fashion Companies Ink Leases to Move and Expand in Midtown
---
---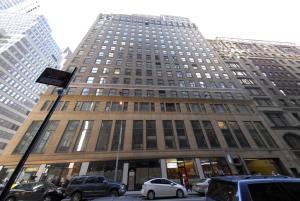 Fashion tenants Trixxi, Twin Dragon Marketing and Lucky Industries International committed to five-year terms for a collective 10,000 square feet at 530 Seventh Avenue, a building owned by Bob Savitt of Savitt Partners in the Garment District, the building owner announced yesterday.
Mr. Savitt worked with his colleagues Brian Neugeboren and Nicole Goetz to negotiate two of the three deals in house.
Trixxi and Twin Dragon already have space in the 30-floor, 408,000-square-feet tower, but they'll be moving to bigger spaces.
Trixxi, a Los Angeles-based clothing company, will add a 1,700-square-foot showroom to its current 3,400-square-foot space on the seventh floor as it rolls out a new line and in order to, according to a release, "accommodate its exponential growth." Mr. Neugeboren represented the tenants in the transaction, while Ms. Goetz and Mr. Savitt represented Savitt Partners.
Twin Dragon, a textile manufacturer that's behind the popular Level 99 denim brand, will move from a 1,700-square-foot site on the seventh floor into a 3,600-square-foot space on the sixth floor. Marc Schoen, also of Savitt Partners, represented Twin Dragon while Mr. Neugeboren represented the landlord.
Lucky, the jeans and outerwear makers with 209 stores nationwide and products selling in stores like Macy's, Kohl's and American Eagle, will move into a 1,700-square-foot space on the 11th floor because the company "wanted the benefits 530 Seventh Avenue had to offer," according to the prepared statement by Savitt Partners. Mr. Neugeboren and Ms. Goetz represented Savitt Partners, while Jeffery Kilimnick of CBRE negotiated for Lucky.
Each tenant will pay $57 per square foot in their leases, according to Savitt Partners.