Coke Is It at New Polo Flagship
---
---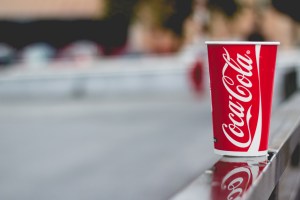 Only Coca-Cola brand beverages can be served and used for marketing at Ralph Lauren's new flagship Polo store and restaurant at the Coca-Cola Building, Commercial Observer has learned.
The drink stipulations—including banning the use of a competitor's logo even in window displays—were part of the negotiation of the fashion brand's lease at the Coca-Cola Co.-owned building at 711 Fifth Avenue between 55th and 56th Streets, sources with intimate knowledge of the deal said.
This was "one of the final points in the deal," one of the sources said. And there was wrangling over serving S.Pellegrino. It wasn't immediately clear whether the sparkling mineral water was permitted or not.
Ralph Lauren's lease was a hot topic on Tuesday night at the Real Estate Board of New York's 2013 retail awards as the fashion designer's broker in the deal, Richard Hodos of CBRE, won the ingenious deal of the year award for the April 2013 deal.
While Mr. Hodos declined to address whether there were any soda constraints in the 16-year lease, he did say "Coke is very, very protective of its brand and image."
Ralph Lauren's rent in the 320,000-square-foot building, erected in 1927, is more than $20 million per year.
Coke took over the building when it bought Columbia Pictures in 1982. The soft-drink maker hadn't intended to lease out the 38,000 square feet spanning the basement, ground, second and third floors, but Mr. Hodos was able to convince the company it was losing money by not doing so through Coke's broker, William Korchak of JLL. Polo's new store will occupy more than half of the long vacant World of Disney store.
"There was no asking rent," Mr. Hodos said. "Coke never had it on the market. That was the key. They wanted to use it for their own purposes. They realized as it sat vacant that the market was moving very quickly in an upward direction on Fifth Avenue."
There are similarities between landlord and tenant: Ralph Lauren and Coke are iconic brands, he said, and they both are Olympic sponsors.
"The whole theme of the store is very Americana," Mr. Hodos said. "It's not going to be very high, high end. That'll be reserved for Madison Avenue."
Ralph Lauren men's flagship is at 867 Madison Avenue and its women and home collections are at 888 Madison Avenue. The Polo store, which has an eatery each in Chicago and Paris, will open at 711 Fifth Avenue in the late summer or early fall, and the restaurant may open afterward.
Omega and Breguet are on the ground floor at 711 Fifth Avenue and the upper floors are occupied by offices for Coke and other companies.
Coca-Cola did not respond to a request for comment. Mr. Korchak declined to comment.