Woolrich Inks Lease for Soho Flagship
---
---
Woolrich, the Pennsylvania-based outdoor clothing retailer, has signed a lease for a Soho flagship store at 125 Wooster Street, the landlord's broker announced today.
The tenant signed a 10-year, 2,320-square-foot lease, according to The Wall Street Journal, which first reported the deal. The space is divided between 1,320 square feet on the ground floor and 1,000 square feet in the basement. Asking rent for the ground floor ranges from $400 to $600 per square foot.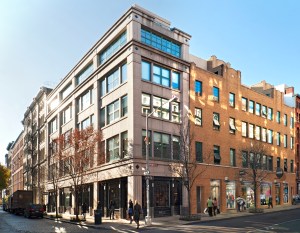 "Woolrich is exactly the type of retailer we were hoping to find for 125 Wooster Street.  They are a classic American brand with excellent synergies to the building's existing retailers as well as to retailers in the immediate area" said Alan Schmerzler of Cushman & Wakefield, in a prepared statement.
Mr. Schmerzler, Chris Schwart and Steven Soutendijk of C&W represented the landlord, Invesco. Woolrich was represented by David Baker of Isaacs and Company.
Founded by John Rich in 1830, Woolrich has been based in the town of Woolrich, Penn. since 1845. The flagship lease is the first deal of its kind for the company. The store is expected to open by September.