Goldstein, Hill & West Architects Expands at 11 Bway
---
---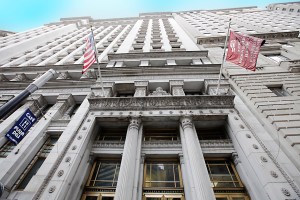 Goldstein, Hill & West Architects has expanded its office by 8,500 square feet at 11 Broadway, Commercial Observer has learned.
This marks the second expansion for the company, founded in 2009, since the firm took an 8,000-square-foot space in the building in March 2012. In total, the company now occupies more than 20,000 square feet on the 15th and 17th floors of the property, which is the second most southern building on Broadway.
"We're very fortunate. We have great clients that keep us busy with one project after another," said L. Stephen Hill, a founding partner of the firm who negotiated the deal on his firm's behalf. "Obviously the development environment right now is at a pretty brisk pace. We just want to make sure we're able to keep meeting the needs of our clients."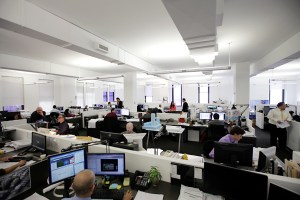 The asking rent was about $42 per square foot, he said, and the leases are all now for 10 years. Mendy Braun of Braun Management represented 11 Broadway's ownership, Bowling Green Associates.
When it expands into the new space by early July, the firm plans to use only one-third to one-half of it and keep the remainder for future expansion, Mr. Hill said.
Mr. Hill, Alan Goldstein and David West, former partners at Costas Kondylis & Partners, founded GHW Architects in 2009. At the beginning of the year the firm launched Whitehall Interiors, an affiliated firm specializing in the design of residential living and common spaces, commercial offices and lobbies, and hospitality interior projects. While GHW Architects has about 110 employees, Whitehall has roughly 20, Mr. Hill said.
GHW Architects' current projects include Extell Development Company's condominium and rental at One Riverside Place and Fortis Property Group's condo at 151 Maiden Lane.