Former Cushman & Wakefield Executive Joins CBRE
---
---
Former Cushman & Wakefield executive Theresa Morzello has joined CBRE to head up its building management division.
As a managing director, Ms. Morzello will oversee property management and project management, due diligence and accounting activities, and more than 50 properties, the firm announced today.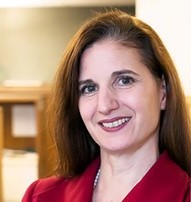 Ms. Morzello, who began her tenure at C&W in 2006, told the Wall Street Journal that she had "no hesitation about making the move."
"I loved the opportunity to run a group," she said.
At C&W, Ms. Morzello served as general manager for a dual-campus New York–Presbyterian Hospital/Royal Charter Properties portfolio, and she previously held management positions at MetLife and Emigrant Savings Bank.
The WSJ report called the hiring a sign of "intensifying competition among real-estate companies to oversee office skyscrapers for their owners," as property management heats up, noting that CBRE's property and facilities management accounted for 47% of first-quarter revenues, up from 40% in 2013. Poaching is on the rise as a result, evidenced recently by CBRE director of asset services Dennis Sherry's recent jump to Newmark Grubb Knight Frank.
The former head of the division, Paul Allegretti, has been promoted to head property management, debt and equity finance, loan sales and hotel sales in the tri-state region.