Delshah Refinances UES Home of Petaluma
---
---
Santander Bank has provided an $11.5 million loan to Delshah Capital to refinance existing debt on the mixed-use property at 1356 First Avenue on the Upper East Side, Mortgage Observer has learned. The seven-year loan carries a rate of 4.05 percent.
The refinancing will allow Delshah to pursue buyouts of rent stabilized tenants in the building and explore the possibility of developing additional floors based on the property's unused air rights, according to a statement by Michael Shah, the principal of Delshah Capital.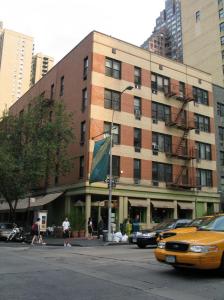 "1356 First Avenue is fully stabilized and remains a valuable asset due to its prime location on the Upper East Side," Mr. Shah said in a prepared statement.
Delshah Capital acquired the 1356 First Avenue for $9 million in 2011 and since that time has renovated the building's free market units, nearly doubling the rent roll. A one-bedroom apartment in the 20,000-square-foot building rented for $2,650 last month, according to StreetEasy.
The building's ground floor is home to Italian restaurant Petaluma, a neighborhood favorite. The eatery, which closed for renovations last year, is set to reopen this fall following a soft open in June. Mr. Shah has hired C.J. Bivona, formerly of Yardbird in Miami, as Petaluma's new chef.
Simon Rosenfeld of Meridian Capital Group brokered the refinancing of 1356 First Avenue from Santander.