BNY Mellon Agrees to Sell HQ for $585M
---
---
Bank of New York Mellon has agreed to sell its 1 Wall Street headquarters in Lower Manhattan to a joint venture led by Macklowe Properties for $585 million, according to announcement made by the financial services company today. The deal, brokered by CBRE, is expected to close in the third quarter.
The company has occupied the 50-story office tower since 1989, when Bank of New York acquired Irving Trust Company. The Bank of New York moved its headquarters to 1 Wall Street from 48 Wall Street in 1998.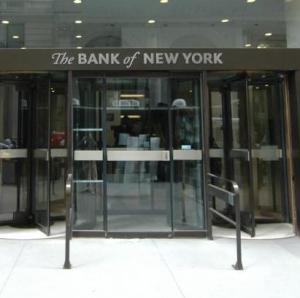 "We're pleased to have reached this agreement. Once finalized, it will advance our plan to consolidate office space in New York City, lead to a more functional and efficient work environment for our employees, and deliver a solid financial gain to the company," said Gerald L. Hassell, the chairman and chief executive officer of BNY Mellon, in a prepared statement. "We expect to announce our decision for new leased space in the New York region in the next two months."
According to previous reports, BNY Mellon is exploring the possibility of relocating some of the employees based at 1 Wall Street to either 225 Liberty Street at Brookfield Place or 70 Hudson Street in Jersey City. The company is expected to move at least 850 of the 1,700 employees based at 1 Wall Street to a new office. The remainder will move to the company's existing offices at 101 Barclay Street.