Big Brothers Big Sisters Consolidating with 40 Rector Street Condo Buy [Updated]
---
---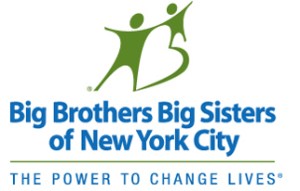 Not-for-profit Big Brothers Big Sisters has closed on the purchase of a unit at commercial condominium 40 Rector Street, to consolidate its office space and allow for further growth.
The volunteer supported mentoring network paid $10 million to Philips International for the 11th-floor condo on May 2, according to public records recorded by the city today. The organization has space in a townhouse at 233 East 30th Street and at 245 Fifth Avenue and plans to shift operations to the Rector Street space, according to a March application submitted to Build NYC, the part of Economic Development Corporation that assists qualified not-for-profit institutions and other entities in obtaining tax-exempt and taxable bond financing.
"The facility is to be owned and operated by BBBS and used for the purpose of community-based and workplace mentoring programs to provide children facing adversity with adult volunteer mentors, and for a training center for BBBS to train other not-for-profit organizations in mentoring best practices," according to the organization's description of the project's cost-benefit analysis. The organization is planning to issue $9.5 million in tax-exempt revenue bonds for construction on the 25,711-square-foot condo.
Construction plans call for building out the space to accommodate 90 workstations, 22 private offices and multi-purpose rooms.
"They are starting their work," said Michael Pilevsky, co-president of Philips International. The space is vacant, he added, noting that the non-profit purchased the majority of the floor.
Big Brothers Big Sisters is joining other non-profits who own their condos in the 600,000-square-foot building like National Association for the Advancement of Colored People, which is on the fifth floor, and Urban Justice Center, which will be moving in on the ninth floor. The city's Office of Labor Relations leases space in the building.
Big Brothers Big Sisters did not respond to a request for comment.
Update: This story was edited to include comments from Michael Pilevsky, co-president of Philips International.