UWS Loehmann's Getting Primo Attention
---
---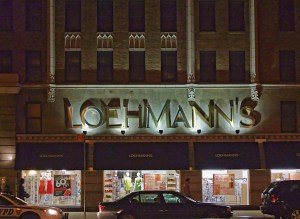 Madison Capital, which acquired all of the real estate assets of bankrupt department store Loehmann's, is primarily focused on the discounted designer goods retailer's Upper West Side store, company founder Richard Wagman said. Mr. Wagman talked about Loehmann's while on a retail panel at Massey Knakal Realty Services' Commercial Real Estate Investment Summit yesterday.
The Upper West Side store, which is in the Ansonia at 2101 Broadway at 73rd Street, is shy of 40,000 square feet, with 75 feet fronting Broadway, Mr. Wagman said. Its annual rent was more than $3 million, he said in an interview later in the day with Commercial Observer. The current asking rent is $4.75 million.
"The Upper West Side is a market we know very well and like a lot," Mr. Wegman said. "We've had a lot of interest there." The company is mulling whether to lease it to one tenant or multiple tenants. Either way, the company will lease the space to a third-party retail tenant.
Loehmann's filed for Chapter 11 protection on Dec. 15, 2013 and sold its unexpired leases to Madison Capital at a January auction for $6.35 million, Mr. Wagman said.
The chain's 38 nationwide leases included 5740 Broadway in the Bronx and 2807 East 21st Street in Brooklyn.