Planet Fitness Lunges into Union Square
---
---
Planet Fitness has signed a 16,000-square-foot lease at 22 East 14th Street in Union Square.
The deal reportedly gives the gym 1,000 square feet on the ground floor and 15,000 square feet on the lower level in a building owned by The New School.
"PFNY has revolutionized the way New Yorkers exercise and we're extremely excited to bring that experience to the heart of Manhattan," said Jeff Innocenti, CEO of the Planet Fitness New York (PFNY) franchise, in a statement. "We're fortunate that both public and privately-owned landlords have quickly realized the value that Planet Fitness brings to a location. We purposefully design our gyms so that they can peacefully co-exist with residents and office workers while still offering the highest quality fitness experience to our members."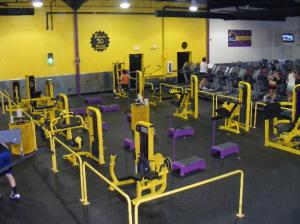 Between University and 5th Avenue, Planet Fitness will become "the first option for an affordable gym membership" in the Union Square area, he said.
"Union Square constantly attracts a wide range of residents, workers and students. Because PFNY prides itself on being able to cater to a diverse membership of people who want to work out in a clean and comfortable environment without breaking their budget, we're excited to now be able to offer this experience to such a historic Manhattan neighborhood," Mr. Innocenti added.
It will become the eighth Planet Fitness in Manhattan, having recently opened in Washington Heights, Brooklyn and a new flagship at 213 West 34th Street, The Real Deal noted.
Richard Chera and Jordan Barker of Crown Retail Services represented PFNY. A Ripco Real Estate team that included Peter Ripka, Andrew Mandell, Richard Skulnik and Jason Maurer represented the building owner.
Sutton Garret owns the Planet Fitness space, a Ripco spokesperson said.