New York REIT Begins Trading
---
---
New York REIT, the real estate investment trust formerly known as American Realty Capital New York Recovery REIT, made its debut on the New York Stock Exchange yesterday under the symbol NYRT. Shares in the REIT began trading at $10.70 and closed at $10.75, rising late in the trading day.
"NYRT's successful listing on the NYSE marks another important milestone for the Company and provides it more efficient access to the capital markets which will help drive its future growth, while also creating a liquidity opportunity for our shareholders," said Nicholas Schorsch, the chairman and chief executive of NYRT, in a prepared statement released prior to yesterday's trading session.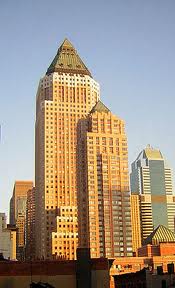 The REIT is comprised entirely of real estate assets in New York City and is the first company of its kind to go public. As of the end of 2013, NYRT's portfolio consisted of 3.1 million square feet of space, with an average occupancy rate of 94.2 percent and an average remaining lease term of 10.2 years.
The REIT's office holdings include 1440 Broadway, a 750,000-square-foot office tower that NYRT acquired from Rockpoint Group and Monday Properties for $528.6 million last year, and a stake Worldwide Plaza, a 49-story office tower on Eighth Avenue. NYRT also owns the Viceroy Hotel, a recently constructed hotel at 120 West 57th Street that the REIT bought for nearly $150 million.