Main Street Hub Signs Lease at 1407 Broadway
---
---
Austin, Texas-based marketing platform developer Main Street Hub has signed a long-term lease for the entire 13,700-square-foot 26th floor of The Lightstone Group's 1407 Broadway, Commercial Observer has learned.
The landlord is currently renovating the building and has been actively courting tech and media tenants. As previously reported, Techstars, a startup accelerator, signed a lease for the entire 24th floor at 1407 Broadway earlier this year.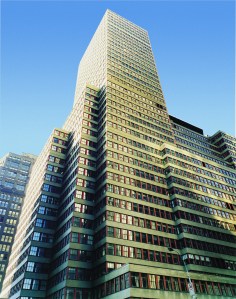 "Main Street Hub is another great tech tenant for 1407 Broadway," said Mitchell Hochberg, the president of The Lightstone Group, in a prepared statement. "We are showing the tech community this is an attractive and accommodating location in which they can prosper and grow."
Main Street Hub will relocate its New York office from 1201 Broadway. Headquartered in Austin, the company also operates offices in San Francisco and Los Angeles.
"We are very excited to be a part of the thriving tech community in New York City," said Matt Stuart, a co-chief executive of Main Street Hub, in a statement. "Attracting great talent is one of our key priorities for 2014 as we plan to add more than 100 employees to our New York office alone. This beautiful space in 1407 Broadway will be one of the things that helps us do that."
Peter Turchin, Gregg Rothkin, Amanda Bokman, Ben Fastenberg, Ross Zimbalist and Lee Cross of CBRE represent the landlord at 1407 Broadway. The tenant was represented by Rob Hill, Brian Hay and Timothy Hay.