J. Crew Paying $90 PSQ Plus $3.5M in Improvements for W'burg Store
---
---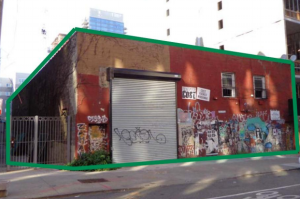 Global apparel chain J. Crew has signed a 6,000-square-foot lease in Williamsburg at $90 per square foot and has agreed to pay millions of dollars in significant improvements to the property, a source with knowledge of the deal told Commercial Observer.
The New York-based chain is bowing in a single-story warehouse building at 234-236 Wythe Avenue, near North 4th Street. There is speculation that the retailer will build a multi-level store as it did in Cobble Hill.
J. Crew will be competing with the recently opened five-story Urban Outfitters, which is "in a much better location," the source said. In addition to the usual Urban Outfitters merchandise, the mega-store has a a surf shop, pop-up Adidas shop and a trendy restaurant.
The J. Crew location isn't ideal as there are driveways to parking lots across the street and next to it, the source said, adding, "This is a shit location."
Massey Knakal Realty Services' Michael Hefferon listed the property on behalf of K&C Iv LLC, which has owned it since 1997. Mr Hefferon declined to comment. J. Crew didn't immediately respond to a request for comment and nor did Crown Retail Services, which has represented J. Crew in the past.
Rumors have long circulated about the quintessentially preppy retailer's arrival in Williamsburg, once the New York capital of alterna-scruffiness. At one time, J. Crew was said to be eying 247 Bedford Avenue, which was more recently pegged as the potential site of Williamsburg's first Apple store.
Over the past 18 months, Wythe Avenue—just off the waterfront—has experienced a major commercial boom and welcomed trendy spots including the Wythe Hotel and Output nightclub.
Crain's first reported yesterday that J. Crew was close to leasing the space, which is two blocks from the planned Whole Foods.