Harris Publications Renews 48,000SF at 1115 Broadway
---
---
Harris Publications has signed a nine-year, 47,960-square-foot renewal lease at Eleven Fifteen Associates' 1115 Broadway, Commercial Observer has learned.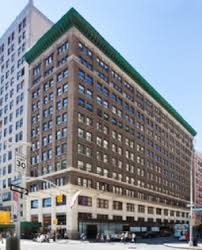 The lease covers two floors in the building, each measuring 23,980 square feet.
"They were longtime tenants and chose to renew early," said Adams and Co.'s James Buslik, who represented both parties with colleague and son Jeff Buslik.
The property faces Madison Square Park in an area that James Buslik noted is becoming more of a 24/7 neighborhood by the day, with Eataly within a stone's throw and residential development springing up in the vicinity.
"How often can you rent a building with a space facing the park in a very vibrant fun spot people want to be in?" he asked.
He noted a market trend of early renewals as the neighborhood gives rise to new development, an influx of creative tenants, restaurants and shopping.
"Nobody really wants to move," he said. "They like where they are, especially when they see the market moving against them."
Additional office tenants in the building include Arenson Office Furnishings, Harris Publications, Inc., Select Office Suites, Easter Unlimited, Inc., Paper Magic, Rubies International, Seasons USA; and retail tenants include 40/40 and Apple Seeds.
Adams & Co. is the exclusive leasing agent at the building. Asking rents on the Harris Publications space were $45 per square foot.