Fashion Designer Takes Space at 501 Madison Avenue
---
---
Designer Randi Rahm, who has designed dresses for the likes of Beyonce and Carrie Underwood, has signed a 10-year lease for a 6,433-square-foot office and showroom space on the eighth floor of 501 Madison Avenue, Commercial Observer has learned.
The tenant is expected to relocate to the Plaza District property, where asking rents range from $60 to more than $80 per square foot, in June. The landlord, KRW Realty Advisors, assumed responsibility for the build-out of the space.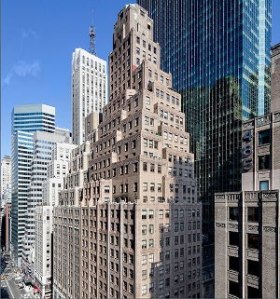 "Part of the way we're attracting fashion and showroom tenants is by offering to build out the space," said Seth Hecht, a director with Colliers International, who represented the landlord in the lease.
Ms. Rahm has designed dresses for a number of celebrities. Beyonce wore one of the designer's dresses while performing at First Lady Michelle Obama's birthday party in January. The designer's custom gowns range in price from $8,000 to $30,000.
The 185,000-square-foot property at 501 Madison Avenue is currently in the final stages of a thorough redevelopment. The building's redesigned lobby is expected to open to the public during the first week of May, with new elevators debuting shortly after.
The building, now 80 percent occupied, has 35,000 square feet of space available for lease, with some 10,000 square feet of leases pending, according to Mr. Hecht.
Mr. Hecht represented the landlord alongside Alex Jinishian, Robert L. Freedman and Timothy Pond. George McCarthy of Real Property Advisors represented Randi Rahm Studio.