'You May Be Right' About Bedford-Stuyvesant
---
---
In Billy Joel's 1980 hit, "You May Be Right," the singer boasted of his "crazy" antics crashing parties, riding his motorcycle in the rain and even walking  "through Bedford-Stuy alone." 
Neighborhoods like Park Slope and Williamsburg have long been the headline-grabbers when it comes to booming Brooklyn neighborhoods. But the Bedford-Stuyvesant neighborhood is quickly losing the rough-and-tumble reputation Mr. Joel alluded to, and is now considered a prime candidate as Brooklyn's next up-and-coming real estate frontier.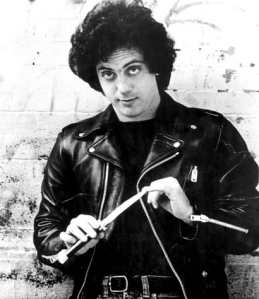 Today, TerraCRG announced that it sold a renovated multifamily building at 244 Madison Street for $3.65 million, just one in a recent string of multifamily sales fetching prices once reserved for Brooklyn's more affluent enclaves. The sale comes amid a backdrop of rental rates that remain comparatively low, as investors keen to the gentrification spreading through the neighborhood look to get in while they can.
"I think Bed Stuy is going to be the next Williamsburg," Jason Meister of Avison Young recently told Commercial Observer, noting that it boasts "very nice brownstones and [is] conveniently located on train lines to Manhattan."
TerraCRG noted that since 2000, average real estate prices have more than doubled in the neighborhood.
"Clearly, Bed-Stuy is booming, and the sale price of 244 Madison is a clear barometer of how rapidly the neighborhood is growing," said Matthew Cosentino, who arranged the sale at 244 Madison.
Indeed, Bedford-Stuyvesant has recently seen an influx of new residents, restaurants, bars, cafés, and shops. But a look at recent data from residential brokerage MNS also shows that year-over-year rental rates (as of December 2013) remained more-or-less stable, with the largest increase (of nearly $300) among studios.
In addition, the $2,084 average price for a two-bedroom apartment – actually a year-over-year decrease! – was the least expensive among all the neighborhoods for which data was compiled, meaning that plenty of upside remains.
Real estate professionals are taking note, and that sentiment was echoed today when it was reported that Halstead Property will open a 1,000-square-foot office in the neighborhood. It's not the first residential brokerage to zone in on the neighborhood, however, as aptsandlofts.com made its foray into Bed-Stuy last year.
I've recently walked through "Bedford-Stuy" alone on numerous occasions. I have no doubts that Billy Joel's experience in 1980 would have been much different, and certain areas admittedly remain grittier, but the neighborhood retains its urban charm and continues to be a growth area for real estate professionals to keep an eye on. You may be crazy not to.