Time Inc. Said to Eye Brookfield Place Move
---
---
Time Inc. is reportedly considering a move downtown to 225 Liberty Street in Brookfield Place. Sources told the New York Times that Time is in negotiations to move its flagship publication, Time, and 20 other titles to the Brookfield Office Properties building, but has yet to sign a lease.
Time Warner, the publisher's parent, is in the process of spinning off Time Inc. and hired Studley to evaluate the two companies' real estate needs. Earlier this year, Time Warner announced plans to relocate from Columbus Circle to Hudson Yards.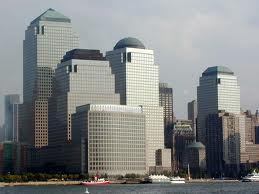 The publisher's rumored deal at Brookfield Place is for approximately 650,000 square feet, according to the Times. When reached for comment, a company spokesperson told the Times that Time Inc. has yet to make a final decision on its real estate plans.
Should a deal close, Time would join a growing list of media companies that have decamped for lower Manhattan. Most notably, Condé Nast signed a 1-million-square-foot lease in 2011 to anchor 1 World Trade Center.
Time Inc. has been based in Rockefeller Center since the 1930s and moved into its current headquarters at the Time & Life Building in the 1950s. By 1999, Time, Inc. occupied 2.6 million square feet in the building at 1271 Avenue of the Americas and an adjoining building.