Nature Publishing Group Finalizing 176,000SF Lease at 1 New York Plaza [Update]
---
---
Nature Publishing Group, a subsidiary of Macmillan Publishing Group, is in late stage negotiations to sign a 176,000-square-foot lease at Brookfield (BN) Office Properties' 1 New York Plaza, sources said.
The 16-year lease covers the 46th, 47th and 48th floors, as well as a portion of the 45th. The lease is "pending finalization," with one person close to the deal stating that the parties involved are "confident it's going to go through."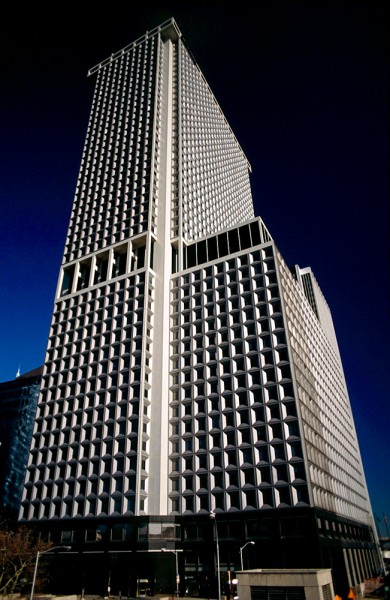 Revlon just signed a 15-year lease for the building's top two floors and the National Association of Insurance Commissioners took a portion of the 42nd floor, which combined with a Nature Publishing Group deal would make for a combined total of 286,000 square feet of space leased out at the building in the last week.
Revlon's lease covers 91,194 square feet across floors 49 and 50, the latter of which is a glass box-style penthouse with 15-foot ceilings – a space formerly occupied by Goldman Sachs, which had reportedly removed columns to accommodate their trading floor.
The National Association of Insurance Commissioners signed a 19,218-square-foot, 13-year lease for a space across a portion of the 42nd floor that will house its Capital Markets and Investment Analysis Office.
Located at Water and Whitehall streets on the southern tip of Manhattan, 1 New York Plaza reopened in November of 2012 after it was battered by Hurricane Sandy. A 31,000-square-foot retail concourse was rebuilt after the building's lower levels were flooded with an estimated 23 million gallons of seawater.
Nature Publishing Group publishes scientific and medical information, which publishes journals, online databases, and services across the life, physical, chemical and applied sciences and clinical medicine.
Asking rents were $50 per square foot, sources said.
Update: The lease was confirmed via press release from Colliers International on March 25. Leon Manoff from Colliers International represented Macmillan Science and Education. Adam Foster and Peter Turchin, of CBRE, represented Brookfield in the transaction. The post above was updated to reflect that the lease is for 16 years, which a Brookfield spokesperson confirmed.