LinkedIn Expands to 160,000SF at Empire State Building
---
---
Social media networking company LinkedIn is reportedly expanding its presence in the Empire State Building by 44,000 square feet to approximately 160,000 square feet.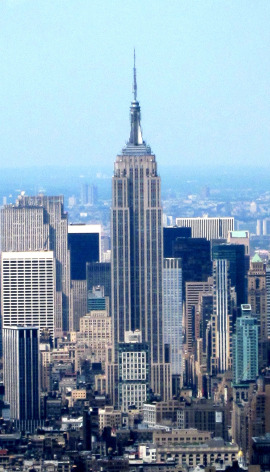 "The way the building's lease expirations rolled allowed for a very creative expansion," CBRE's Sacha Zarba, who represented LinkedIn, told The Real Deal. "It's very hard to find a building that can potentially work for your client five years down the line, but when you have a company that projects such explosive growth as LinkedIn, you have to think that way."
LinkedIn took its first 6,000-square-foot space in the 102-story, 2.9-million-square-foot tower in a 2009 sublease and rapidly expanded thereafter. The new deal, which closed mid-February, gives the company a portion of the 24th floor and the entire 28th floor at asking rents in the mid-$50s per square foot.
In-house broker Ryan Kass and Newmark Grubb Knight Frank's Billy Cohen represented building management.
Lawsuits, investor squabbles and multiple bids to purchase the Empire State Building didn't stop Peter and Tony Malkin and the Empire State Realty Trust from going public with the "ESRT" real estate investment trust in September. 
The lawsuits have continued on, however, and last month the State Appellate Court ruled that the Malkins buyout of shareholders who voted against the IPO was legal.