Kobeyaki Takes Space on UES
---
---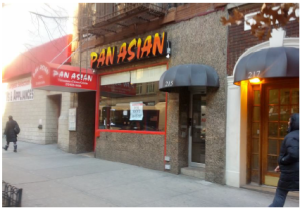 Fast-causal Japanese restaurant Kobeyaki will be coming to East 86th Street, Commercial Observer has learned.
Kobeyaki, which has a tagline of "rolls, bowls, burders & buns," rented 1,700 square feet (plus a full basement) at 215 East 86th Street for a bit less than the $29,000-per-month asking rent, according to the lone broker in the deal, Rafe Evans of Walker Malloy & Company.
The space, between Second and Third Avenues, comes configured as an 84-seat restaurant with a full liquor license, the listing indicates.
Pan Asian restaurant most recently occupied the space.
Kobeyaki has a location at 293 Seventh Avenue in Chelsea and at 110 West 40th Street off Bryant Park.