Gagosian Gallery Takes UES Space [Updated]
---
---
Gagosian Gallery, the collection of art galleries owned by Larry Gagosian, will open a new location in a 1,000-square-foot retail space at 821 Park Avenue next week. Commercial Observer has learned the gallery signed a two-and-a-half-year lease with asking rent of $25,000 per month.
The tenant, headquartered at nearby 980 Madison Avenue, will open the new gallery on April 3 with an exhibition of work by Swiss artist Urs Fischer.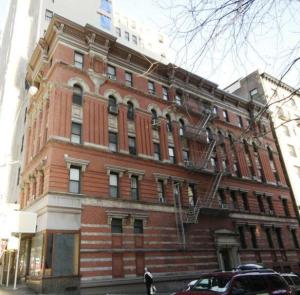 "The gallery is a use that is going to elevate the retail space and bring some luxury to the building and the neighborhood," said Kelly Gedinsky of Winick Realty Group, who represented both the tenant and the landlord, Gran Sabana Corporation.
The space, previously occupied by a children's boutique, needed to be filled by June in order for the landlord to maintain a retail space in the building, according to the brokers. Park Avenue retail space is not as-of-right.
"The space is pretty clean, it has old characteristic columns and hasn't been utilized for typical retail in a long time," Ms. Gedinsky noted.
The gallery's lease will terminate after two and a half years.
With the new location, Gagosian Gallery now operates five locations in New York City. As reported by Mortgage Observer, Mr. Gagosian closed on a $48.8 million mortgage on his Chelsea gallery located at 202 11th Avenue, also known as 555 West 24th Street.
Ms. Gedinsky represented the landlord alongside Lee Block.
Update: This article originally misstated the monthly asking rent for the retail space at 821 Park Avenue. It is $25,000 per month, not $2,500 per month. Commercial Observer also received corrected information regarding the space's renovation, for which there is no immediate plan.