Coney Realty Pays $5.2M for East New York Buildings
---
---
Coney Realty has purchased a package of two walk-up apartment buildings at 869 and 913 Thomas S. Boyland Street in the East New York section of Brooklyn for $5.2 million. 
The seller, Page Realty, decided to sell based on what brokers described as ideal market conditions.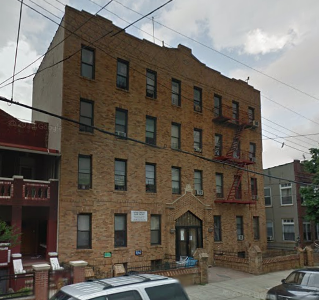 "The deal traded for about eight times the rent. You don't find that too often in this market," Daniel Shragaei of GFI Realty Services, who represented both parties with Joseph Landau of the same firm, told Commercial Observer. 
"These guys are long-term owners… they buy and they hold," he added.
The two four-story multifamily properties, featuring a total of 51 rental units, make up a combined 48,000 square feet and were constructed in 1930, near the Rockaway Avenue and New Lots Avenue subway stations and Linden Boulevard. The 29,000-square-foot property at 869 contains 31 of the units.
"The buildings are well-maintained and located within a six-minute walk to two parks and two playgrounds," added Mr. Landau, in a statement. "The buyers saw the great long-term potential in the properties." 
GFI Realty Services is active across the boroughs and brokered the $9.84 million sale of a three-story, two-elevator apartment building at 80-25 Parsons Boulevard in the Hillcrest section of Queens just a few weeks ago. Last year GFI arranged the $71.5 million sale of seven adjacent properties at 33rd Street and Third Avenue in Kips Bay in Manhattan, which was purchased by Silverstone Property Group and RWN Real Estate Partners.