Brooklyn Developer Closes $32M Mortgage for Queens Portfolio
---
---
Brooklyn-based developer E&M Associates has closed a $32.5 million mortgage to acquire and renovate a Queens multifamily portfolio, said Jeff Seidenfeld of Eastern Union Funding, who brokered the deal. Customers Bank provided the loan.
The five-year loan has a 3.25 percent interest rate and closed on March 14, Mr. Seidenfeld said. E&M used the funds to buy five buildings in Far Rockaway, Queens, for $52 million, which it will also upgrade, he said.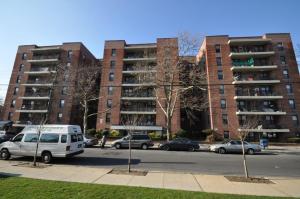 The properties include 22-11 New Haven Avenue, 407 Beach 20th Street, 22-04 Collier Avenue and 707 Beach 9th Street in Far Rockaway, N.Y. The buildings hold 356 units.
Typical apartments in the buildings rent for about $1,000 per month, Mr. Seidenfeld said. 
E&M also purchased 67-unit 631 Beach Ninth Street, and sold it immediately.
"We bought a great asset with a lot of upside, but there were a lot of moving parts involved," Michael Langer, a partner at E&M, told Mortgage Observer. "We plan on putting a lot of money into these properties, and we needed a deal which guaranteed the flexibly to earn out more proceeds."
E&M bought an 84-building Upper Manhattan portfolio for $340 million last year, according to previous reports. It was the largest multifamily portfolio trade in New York City in 2013.