Hersha Sells Hotel 373 for $37M
---
---
Hersha Hospitality Trust has agreed to sell Hotel 373, a 70-room boutique hotel in Midtown, to an offshore investment fund for $37 million, the real estate investment trust announced today.
"The pricing on the sale of Hotel 373 is indicative of Manhattan's highly sought after real estate market, and underscores the quality and value of Hersha's New York City hotel portfolio," said Jay Shah, chief executive of Hersha, in a statement.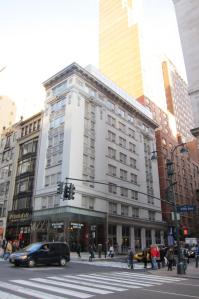 The sale price values the hotel, located at 373 Fifth Avenue, at $529,000 per key and $1,680 per square foot. The transaction is expected to close during the second quarter, according to a statement announcing the sale.
Shares in Hersha Hospitality Trust had traded up 1.8 percent to $5.38, as of 10:15 a.m. today. The company plans to release its fourth-quarter 2013 financial results after the market closes tomorrow, February 25. The real estate investment trust owns nearly 8,000 hotel rooms across 50 hotels in major U.S. markets, including New York, Boston, Philadelphia, Washington, DC, Miami and San Francisco. A company spokesperson did not immediately respond to a request seeking further comment on the sale. 
As reported by Commercial Observer, hotel transactions are expected to accelerate in the New York market this year.  Earlier this month, Millennium & Copthorne Hotels reached a deal to acquire the Novotel New York Times Square for $273.6 million, while last week the Standard High Line was acquired by Standard International, which manages the property, for over $400 million, according to reports.