Another Tech Support Firm Signs at 100 Wall Street
---
---
Apex Systems, Inc. has signed a new seven-year, 4,318-square-foot lease at Savanna's 100 Wall Street, Commercial Observer has learned.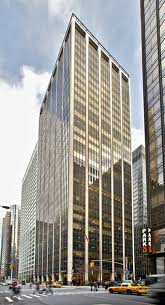 The company, a leading provider of information tech staffing, follows a string of tech/creative tenants that have filled roughly 50,000 square feet in the Downtown building over the last 15 months.
Savanna's Downtown portfolio, which consists mostly of renovated older buildings with smaller floor plates, has benefited vastly from Downtown's resurgence, as more and more tech/creative tenants flow south. 
"They are being priced out of Midtown South," Savanna's Kevin Hoo said last week, "but there are also tenants that are choosing to be located in Downtown Manhattan, simply because the type of businesses they support are located Downtown." 
Apex Systems specializes in contract, temp-to-perm and direct placement hiring opportunities. Asking rents in the building are between $38 and $45 per square foot and the lease brings the building to 88 percent occupancy, with the firm planning to move in early April. 
John Moxley of Jones Lang LaSalle represented the tenant, while Mitchell Konsker, Scott Cahaly and Kyle Young of Jones Lang LaSalle represented Savanna. 
"East of Broadway, you have the older generation of buildings, smaller in plate, and they appeal to service providers that don't require 50,000-square-foot plates… and that's the sweet spot that we play in," Mr. Hoo said.
That sweet spot recently got sweeter — and a lot bigger — in the firm's Midtown South portfolio after it landed Twitter in a 141,000-square-foot lease for its new New York headquarters at 245 and 249 West 17th Street. Savanna had purchased that building in November 2012 and later outfitted it with one of its signature renovations.
100 Wall Street
,
249 west 17th street
,
Apex Systems
,
Inc.
,
john moxley
,
Kevin Hoo
,
Kyle Young
,
Mitchell Konsker
,
Scott Cahaly
,
JLL
,
Savanna