Stephen Green to Receive Bernard H. Mendik Lifetime Leadership in Real Estate Award
---
---
When Stephen Green of SL Green thinks back on his start in real estate in the mid 1980s, he recalls two major mentors.
One was Bernard Mendik, who sold Mr. Green one of his first Manhattan buildings.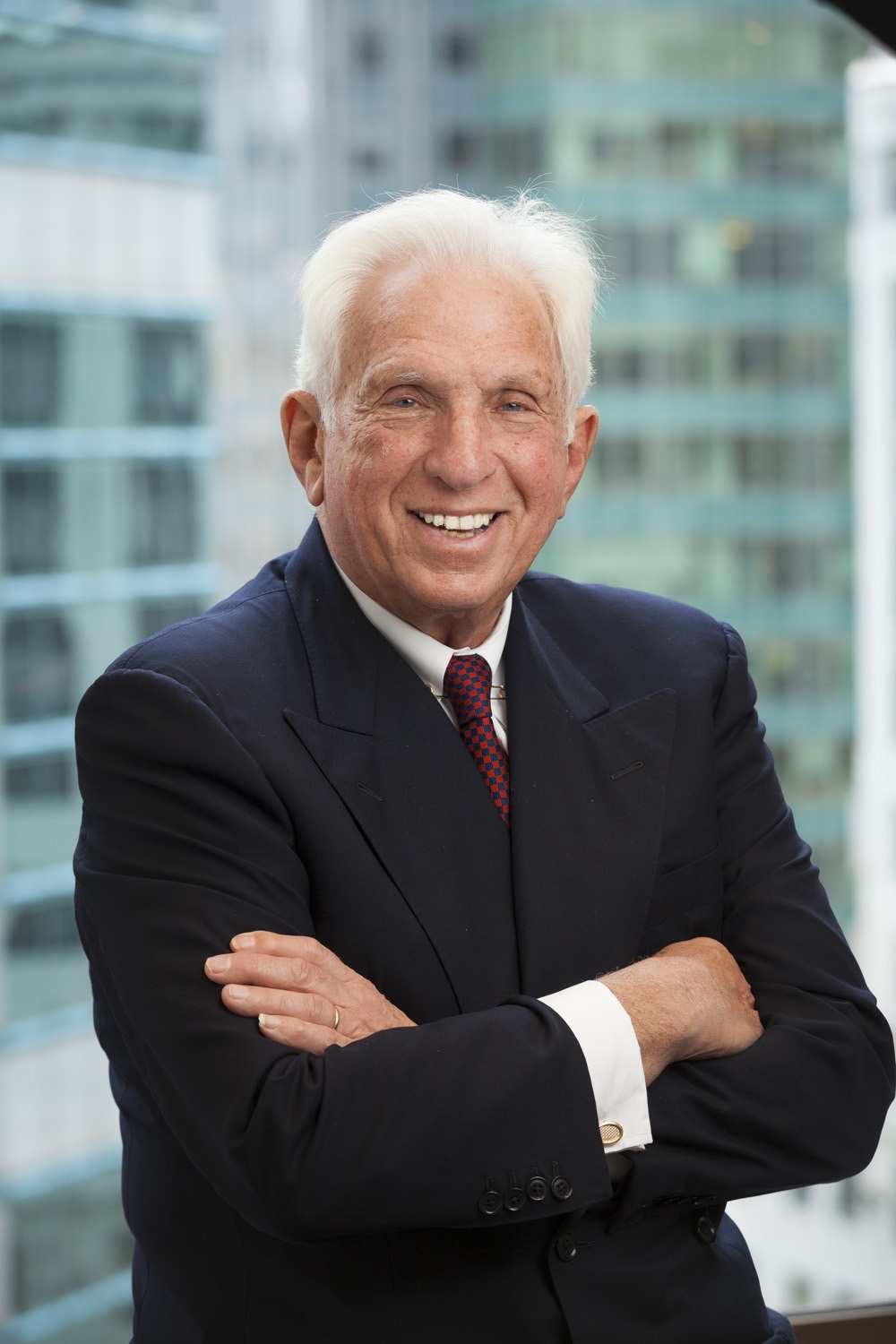 "Bernie was one of my mentors when I first started in the business," Mr. Green, the chairman of SL Green, said. "Bernie was a good friend, and when I first started in the business in the mid '80s, whenever I had a problem, I would speak with Bernie. I had a lot of respect for him." 
Mr. Green's other mentor: the Real Estate Board of New York.  
"I certainly don't believe I could have grown my business the way I did and at that pace without participating in REBNY and having REBNY as an organization," Mr. Green said. "[REBNY] really was my mentor also."
Those two major influences helped Mr. Green, who sits on the executive board of REBNY, create the real estate empire that is SL Green, the city's largest landlord. Now, the Bernard H. Mendik Lifetime Leadership in Real Estate Award fittingly honors his decades of exceptional accomplishments and dedication to leadership in New York real estate.  
"It's very meaningful to me, because of Bernie and also because I appreciate the acknowledgement by the real estate community," he said. 
Mr. Green launched his commercial real estate career in the early 1980s by purchasing two loft buildings at 830-832 Broadway, just south of Union Square. He began acquiring older, underperforming buildings and injecting capital into renovations, a method that after a few years earned him the nickname King of the Bs. 
"Some of the best locations in New York were these older buildings built in the 1910s and '20s. They were great buildings, but in order to update your tenancy, you had to renovate them," he said. "You'd be able to rent at half the price of the [Class] A buildings in the same location. I developed that theme, and that became the foundation of my business."  
Mr. Green converted some buildings into residential co-ops and condos, later converting only some and retaining others as commercial buildings. 
"I built up a significant portfolio in the '90s, although we had a really hard time during the real estate recession. But I was able to acquire certain buildings at a low price," he said. 
By the time the New York office market rebounded in the mid 1990s following that decade's earlier recession, Mr. Green knew he needed financing, and rather than deal with private equity or opportunity funds that would exit a deal within three to five years, he made the public his partner instead when, in 1997, he launched a public real estate investment trust focused solely on New York City. 
"That gave me a currency—shares of SL Green—where I could hire the best and the brightest in the industry, grow the company and make those hires partners by giving them stock or options," he said. "At that point in time, no one in New York City had gone public, and I decided I wanted to stay in New York City and become an expert." 
The firm experienced tremendous growth as more and more new buildings began to rise under the SL Green name.
"My philosophy didn't change; it's just that one thing led to another," he said. "There was no epiphany: 'Ah! I'm now going to build new buildings.' When you start a business, there's a momentum, and if you understand it and you want to do well, you keep on marching forward." 
Some of Mr. Green's business acumen came from observing his father, an attorney who owned residential buildings in the Bronx, and some he drew from his experience as a trial lawyer for five years and as an importer/exporter and a series of other business ventures that helped him earn the capital to launch into real estate. 
"In law school, you learn what they call the Socratic method, where you study a case and you have to isolate the issue," he said. "That has helped me enormously in looking at a complicated transaction and understanding the issues very, very quickly." 
When his firm went public, it owned six properties comprising 1.2 million square feet and had a market capitalization of $258 million. Today, SL Green is Manhattan's largest owner of office buildings, with owned interests in more than 70 properties totaling more than 39 million square feet, including ownership interests in approximately 27 million square feet of commercial properties and debt and preferred equity investments secured by approximately 12 million square feet of properties. 
Mr. Green again noted those who helped him get here. 
"I've learned a tremendous amount about real estate by attending the various REBNY meetings with leading realtors in New York, both in the brokerage and the development communities," he said. "And it has definitely been very meaningful for my career and growing my business over the years."