Savanna Closes 580K SF of Leasing in 2013
---
---
Real estate private equity firm Savanna closed over 580,000 square feet of leasing in its portfolio across 59 deals in 2013, The Commercial Observer has learned.
"The significant number of lease renewals, expansions and new leases is evidence of the brokerage and corporate communities' confidence in Savanna properties," said Nicholas Bienstock, managing partner at Savanna, in a prepared statement. "We thank the brokerage community for their continued support in these transactions and look forward to working together again in 2014."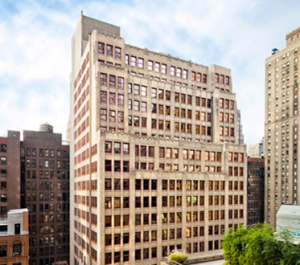 The firm's 80 Broad Street property saw the most activity during the year. The Newmark (NMRK) Grubb Knight Frank leasing team of Hal Stein, Adam Leshowitz and Todd Stracci closed 22 transactions at the Lower Manhattan property in 2013. Branding agency Loyalkaspar led the way with a new 15,170-square-foot lease.
At 249 West 17th Street in Chelsea, Savanna welcomed Room & Board, Inc. to the firm's portfolio in what was the second largest retail deal in Manhattan in 2013. The home furnishings store signed a 60,062-square-foot deal for its Manhattan flagship. Amy Zhen and Jeff Roseman of NGKF represented the landlord in the transaction.
Elsewhere in the portfolio, Smartling Inc. signed a new 22,204-square-foot deal for the entire 14th floor at 1375 Broadway. That deal, brokered by Marty Meyer, Eric Meyer and Michael Thomas of Colliers (CIGI) International, was reported by exclusively by The Commercial Observer.
As reported extensively throughout the year, Savanna's 31 Penn Plaza property welcomed a host of new tenants including TPG Planning & Design, Blink Fitness and Regus. The landlord was represented by Mitchell Konsker, Matthew Astrachan and Matt Polhemus of Jones Lang LaSalle in the building's office deals, and Ms. Zhen and Marc Frankel on the retail side.
Back in Lower Manhattan, at 100 Wall Street, Savanna welcomed El Al Airlines of Israel in a nearly 15,000-square-foot deal. James W. Giddens signed a lease renewal for its 20,000-square-foot space, while Aflac expanded in the building with a similarly sized deal. Mr. Konsker, Scott Cahaly and Kyle Young of JLL (JLL) represent the landlord at 100 Wall Street. 
100 Wall Street
,
1375 broadway
,
249 west 17th street
,
31 Penn Plaza
,
80 Broad Street
,
Adam Leshowitz
,
amy zhen
,
Blink Fitness
,
Eric Meyer
,
Hal Stein
,
Jeffrey Roseman
,
Marty Meyer
,
Matt Polhemus
,
Matthew Astrachan
,
Michael Thomas
,
Mitchell Konsker
,
Nicholas Bienstock
,
Regus
,
Room & Board
,
Smartling
,
Todd Stracci
,
TPG Architecture
,
Colliers
,
JLL
,
Newmark
,
Savanna