Samsung Expands Lease on West 26th Street
---
---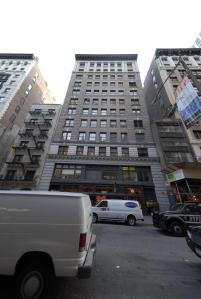 Samsung Information Systems of America is expanding with a contiguous lease in a Meringoff Properties building, bringing its total square footage on West 26th Street to roughly 16,000 square feet, a source with knowledge of the deal said.
The wholly owned subsidiary of Samsung Electronics took the entire 7,900-square-foot sixth floor at 30 West 26th Street, adding to its 7,900-square-foot seventh-floor lease.
The leases are now co-terminus at a new expiration date of eight years.
The asking rent for both floors was $55 per square foot. The building is 100 percent occupied, the source said.
The deal closed in December and the company is slated to move into the new space in March. Last June, Samsung took over the seventh floor.
"We are delighted that such a prestigious, flourishing and dynamic tenant has chosen the property for this all-important division," Stephen Meringoff, chairman of Meringoff Properties, the property management affiliate of Himmel + Meringoff Properties, told National Real Estate Investor when Samsung signed the deal for the entire seventh floor.
A  few of the other tenants in the 12-story building, between Broadway and Avenue of the Americas, are Hill Country barbecue joint, Himmel & Meringoff Properties and PENCIL, which develops and supports long-term partnerships between businesses and public schools.
Mark S. Stein and Jason Vacker of Meringoff Properties represented the landlord in-house. Michael Leff and David Cohen of Avison Young represented Samsung.
All parties declined to comment.
Avison Young
,
David Cohen
,
Himmel + Meringoff Properties
,
Jason Vacker
,
Mark S. Stein
,
Meringoff Properties
,
michael leff
,
Samsung
,
Samsung Electronics
,
Samsung Information Systems of America
,
Stephen Meringoff