RFR's 'Golden Touch' Paves Way for 130,000 SF Deal
---
---
Tax and advisory firm Grant Thornton has signed a 15-year, 130,357-square-foot lease at RFR Realty's 757 Third Avenue in a relocation from its 666 Third Avenue offices.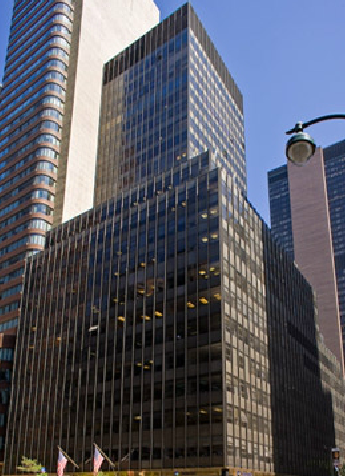 The lease is one of a string of new leases since a $30 million repositioning of the office tower which over the last two years has brought occupancy to 95 percent after the departure of former anchor KPMG. KPMG vacated approximately 180,000 square feet of the building in 2012. 
"Throughout the marketing of 757 Third Avenue, tenants were pleasantly surprised to find such a distinguished property in this submarket," said Jones Lang LaSalle's Mitch Konsker, who with Alexander Chudnoff, Matt Polhemus and Diana Biasotti represented RFR, in a prepared statement. "Yet again, RFR has proven to have the golden touch when it comes to repositioning a building and attracting a great mix of tenants."
RFR's launched a capital improvement campaign in 2012 which included a new lobby with rotating art program, elevator cab upgrades, and new common corridors and bathrooms, refinished building façade and new retail store fronts. Building infrastructure was also upgraded, including energy efficient HVAC systems and a new building energy management system.
"Our team applied many of RFR's signature touches to make 757 Third Avenue into something special, in a submarket where a lot of the product seems the same, while also offering a good value proposition," said Steve Morrows, executive vice president and director of leasing at RFR, in a prepared statement. "We couldn't be more pleased to welcome Grant Thornton…"
Berkley Insurance Co. also recently took 37,453 square feet at the building. Other recent transactions at the building include a 12,199-square-foot lease to The Association of Magazine Media; a 6,961-square-foot lease to investment advisory firm Train, Babcock Advisors LLC; and nearly 11,000 square feet to Astoria Federal Savings and Loan Association.  
DTZ Americas' Mike Christian, Gregg Espach and Chris Helgesen repped the tenant.