Institute for Career Development Jumps Downtown
---
---
The Institute for Career Development has signed a five-year, 26,558-square-foot lease at East End Capital's 123 William Street.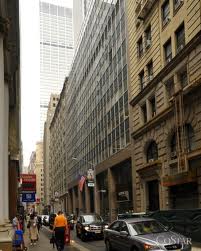 The deal is for the 27-story property's entire fifth floor, where asking rents rang in at $37 per square foot, according to Crain's New York Business, which first reported on the deal.  
Brad Gerla of CBRE told Crain's that the building's proximity to the new Fulton transit hub, just across the street, was a main attraction for the Institute for Career Development in its relocation from its former home in Midtown South. 
"The transit center has been a huge draw for tenants," said Mr. Gerla, who handles leasing for the landlord, along with Howard Fiddle. "For tenants at 123 William St., the door to the area's dense collection of subway lines is just across the street."
Jones Lang LaSalle's Paul Mas represented the tenant. 
East End Capital and its ownership partner, GreenOak Real Estate, purchased the property in October for around $130 million and have since unveiled millions of dollars in planned improvements, according to the publication, including a new lobby, windows and elevators, which brokers said would likely be completed in time for the second quarter.
Mr. Gerla said he and Mr. Fiddle are close to securing tenants for the property's sixth and seventh floors, which would amount to an additional 50,000 square feet of leasing.
The invisible, yet mentally substantial, wall on Canal Street that once separated Midtown South's young, hip upstarts from Downtown's financial office base has eroded, something most real estate observers became well aware of early this year. With 4 World Trade Center open, 1 World Trade Center opening soon and officially earning its title as the country's tallest and a revamped Brookfield Place soon coming online, a plethora of tech and other tenants see newfound value in the Downtown submarket.