Hearst-Affiliated Production Company Moving Downtown
---
---
Television production company NorthSouth Productions has signed a lease for 27,000 square feet on the 15th floor of 75 Broad Street, Commercial Observer has learned.
The tenant will pay rent in the mid-$30s per square foot, according to data from CompStak. Asking rent in the building ranges from $35 to $40 per square foot.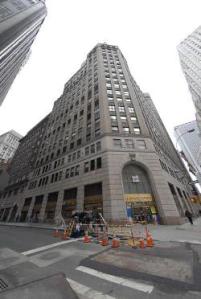 "We have had a lot of activity, both last year and early this year," said Frank Cento of Cushman & Wakefield, who represents the landlord, JEMB Realty. "Going forward, we have multiple deals pending."
The landlord has instituted a significant capital improvement plan over the past four years, including an upgrade of the air conditioning and electrical systems. An elevator modernization program is approximately 50 percent completed. The building boasts just a 10 percent vacancy rate, with deals pending on every vacant space in the building, according to Mr. Cento.
NorthSouth Productions is expected to relocate from 1140 Broadway in May. Hearst Corporation acquired a 50 percent stake in the company in 2012.  NorthSouth's productions include Million Dollar Agents, Say Yes to the Dress and Hard Parts: South Bronx.
Mr. Cento represented the landlord alongside Peter Cento and Carlos Suarez.