Google Saves $21 M. in Taxes After 'Highly Unusual' Assessment
---
---
The city's Finance Department reportedly overruled property assessments on Google's sprawling Chelsea office building at 111 Eighth Avenue twice over the past two years, resulting in $21 million in tax savings.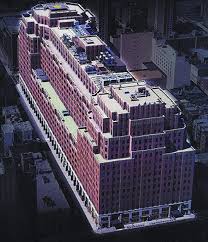 In February of 2012, an assistant commissioner ordered a reduction in an $816 million appraisal for the building to $628 million, reducing Google's taxes by about $8.7 million, according to a report from the Daily News' Juan Gonzalez, which quoted sources who called the reduction "highly unusual."
Then, in November, a department supervisor overruled another tax assessor's appraisal that the Google building's market value should be hiked to $1.2 billion for the current tax year, cutting that appraisal to $827 million, for an additional $12.6 million in tax savings.
The assessor "resisted pressure from higher up to change his appraisal" for weeks, according to the report, as his $92 per square foot assessment was $50 higher than that made by a supervisor, who according to the report may have used a private three-story brownstone six blocks away as a "comparable" property.
Department spokesman Owen Stone told the News that his agency corrected "a mistake" in its original appraisal of the building, noting that assessors had used a previous income and expenses report from the former owner because Google had only filed a partial report during its first year of ownership.