Seaport Group Calls 360 Madison Avenue Home
---
---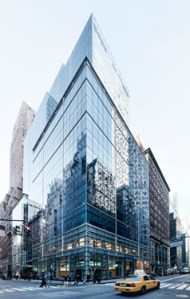 The Seaport Group has renewed and expanded its office lease in Midtown, the Commercial Observer has learned. 
The global investment bank continues to expand its presence at the building, adding another 12,283 square feet to its direct 12,283-square-foot lease on the 21st and 22nd floors of 360 Madison Avenue. The firm also subleases another 12,283 square feet in the building, bringing its total occupancy to 36,849 square feet.
"Mitch [Kunikoff] and I first put Seaport in 4,000 square feet about 14 years ago," said Dennis Someck, a principal and executive managing director of Lee NYC. The building at 360 Madison Avenue serves as the firm's global headquarters, which spans a network of 200 employees in eight offices in the United States and one in London.
The demand for more space at 360 Madison Avenue comes as the firm expands its trading team.
Though the firm does not expect to move into the 21st floor until summer 2014, the office is a column-free floor with great lighting and proximity to Grand Central. Mr. Someck noted that the terrace will be used for lunch, cocktail parties, and events for staff and clients. "[It's a] great amenity that was very desirable for the Seaport Group," he added. 
Mr. Someck was joined by Mr. Kunikoff, also a principal and executive managing director, in representing the tenant in the transaction. The landlord, Stawski Partners, was represented by a team from CBRE consisting of Edward Goldman and Derrick Ades. 
Designed by Cook + Fox, the glass-encased 360 Madison Avenue rises 25 stories. The 355,000-square-foot building prides itself on its energy efficiency, distinguished lobby, technology and security, and demands rent upwards of $85 per square foot for its upper floors.