Emily Thompson Flowers Signs Lease at South Street Seaport
---
---
Emily Thompson Flowers, a high-end floral arrangements designer, has signed a five-year, 850-square-foot retail lease at 211 Front Street, located on the corner of Beekman and Front Streets in Manhattan's South Street Seaport District, The Commercial Observer has learned.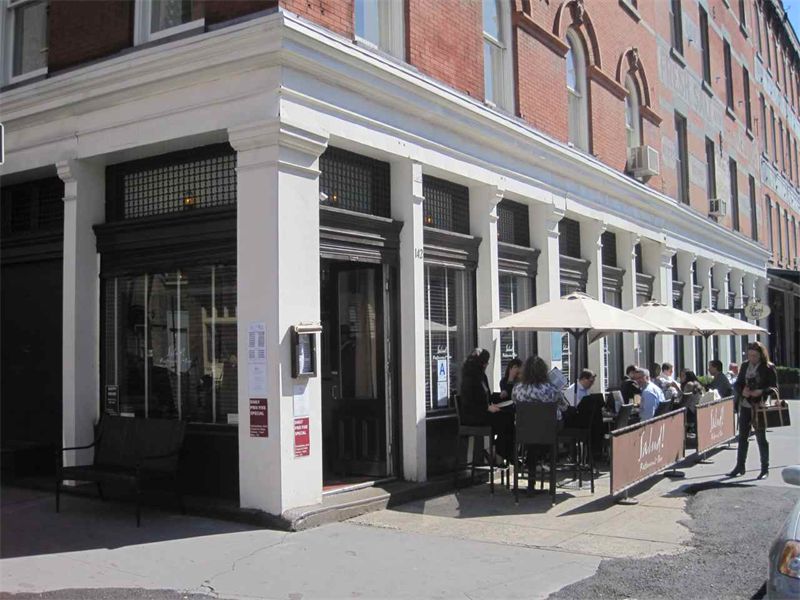 The space features 12-foot ceilings, with roughly 60 feet of exterior wraparound frontage and floor-to-ceiling windows, brokers handling the deal said. 
"This is a 'win win win' for the property owner, the tenant, and the neighborhood," said Massey Knakal's Will Suarez, who exclusively represented the landlord, while Roxanne Betesh of Sinvin Realty represented the tenant. 
Mr. Suarez said the owners of the space, a family that lives and works in the building, made a "calculated decision" to bring in a dry use, passing up an established bar and restaurant that was ready to pay $130 per square foot. The deal ended up at $85 per foot.  
"They took a willing hit and that's a real testament to this ownership," he said. "They would rather have a dry use in order to bring some additional balance to the neighborhood."  
The site is located on the revitalized and historic Front Street in the South Street Seaport neighborhood, just one block from the main shopping district on Fulton Street and the Pier 17 development site, with neighboring tenants that include Fresh Salt Restaurant, Aria Seaport, Jeremy's Ale House, Suteishi, Abercrombie & Fitch, Super Dry, and J. Crew.
The Howard Hughes Corporation launched the redevelopment of the Pier17 redevelopment in October with a groundbreaking ceremony, but some aspects of the plan, including the proposed 50-story tower, were met with community opposition.
Mr. Suarez was on hand at a recent CB1 meeting regarding the neighborhood's future, where he said the sentiment among community members regarding retail in the neighborhood echoed that of 211 Front Street's owners.
"The board members and the residents just don't want the 4 o'clock in the morning bar scene," he said. 
That said, the changes in the neighborhood since Hurricane Sandy are staggering, with Howard Hughes leading the charge. Its $200 million project will reportedly yield 365,000 square feet of retail space — a mix of shops, dining and entertainment options — highlighted by a one and a half-acre rooftop and what the developer promised would be a world-class restaurant, two outdoor bars and an amphitheater with a 4,000-person capacity.
"It's really an amazing thing to see the transformation," Mr. Suarez said. "It's almost like [Hurricane] Sandy is ancient history, and that just speaks to the vitality of the Seaport."
211 Front Street
,
Abercrombie & Fitch
,
Aria Seaport
,
Emily Thompson Flowers
,
Fresh Salt Restaurant
,
J.Crew
,
Jeremy's Ale House
,
Pier 17
,
South Street Seaport District
,
Super Dry
,
Suteishi
,
Will Suarez
,
Howard Hughes Corporation
,
Massey Knakal Realty Services