Flatiron School Leaves Midtown South for Lower Manhattan
---
---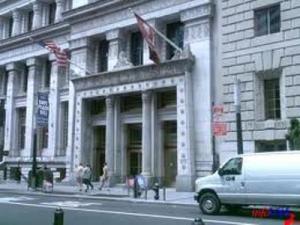 The Flatiron School is leaving the creative mecca of Midtown South in favor of Lower Manhattan. 
The school will relocate from its location at 33 West 26th Street to 11 Broadway after being listed as a winner in the H.E.L.M: Hire + Expand in Lower Manhattan competition.
The program is an intensive full-time program that trains people for the software engineering industry. It boasts a 100 percent placement rate for its two programs: a 12-week session for programming language Ruby on Rails and a 10-week session for iOS development. 
The school will move into an 11,165-square-foot space across the second floor of 11 Broadway.
"There was a tremendous response to the training programs The Flatiron School offers, and it became evident almost immediately that a bigger space would be necessary to meet the growing demand," said Douglas Regal, a broker at ABS Partners and a representative for the tenant.
"After initially targeting the Midtown South submarket, the Flatiron School was deservedly recognized as a finalist for the first ever Take the H.E.L.M. competition, which allowed the school to find an affordable space downtown," added Mr. Regal.
The H.E.L.M. competition is designed to encourage innovative companies to move or expand Downtown. It is part of a greater effort to bring start-ups, creative and technology companies to diversify lower Manhattan's economy. Cash grants are awarded to the winners. The Flatiron School was joined by Grapeshot, Booker, Paperless Post and STELLAService in the inaugural competition. 
"Flatiron School is a perfect example of a booming company moving to lower Manhattan, and we congratulate them on their new office space at 11 Broadway," said Eric Gertler, executive vice president of the New York Economic Development Corp., in a prepared statement. 
Mr. Regal was joined by his colleague Adam Maxson in representing the Flatiron School. The landlord, Braun Management, was represented by in-house broker Mendy Braun.