Fifth Avenue Still the World's Second Most Expensive Shopping Street
---
---
Fifth Avenue again lost out to Hong Kong's Causeway Bay in a ranking of the world's priciest retail locations, according to a report released today by the retail research division of Cushman & Wakefield.
The 25th annual edition of the Main Streets Across the World ranking found a 14.7 percent growth in rental values–to an average $3,017 per square foot–along Causeway Bay, with Fifth Avenue trailing at an average $2,500 a foot. That figure was right on par with last year's. Paris's Champs Elysées rounded out the top three at $1,601 a foot rental value, an impressive 38.5% surge from last year for the tourist mecca, which has recently been trying to restore some of its long-vanished class and exclusivity.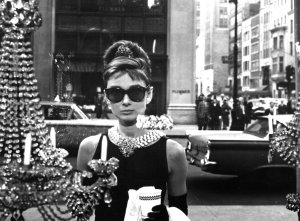 Causeway Bay dislodged Fifth Avenue from the top spot in the 2012 survey after the Manhattan boulevard's 11-year streak at number one.
The other prime retail corridors that filled out the top 10, in order, were: New Bond Street in London, Ginza in Tokyo, Via Montenapoleone in Milan, Bahnhofstrasse in Zurich, Pitt Street Mall in Sydney, Myeongdong in Seoul and Kohlmarkt in Vienna.
America's four priciest shopping streets were all in Manhattan, with Times Square, East 57th Street and Madison Avenue trailing Fifth Avenue. Each of those corridors had average rents above $1,000 per square foot. Values plunged after that, with Rodeo Drive in Beverly Hills placing fifth in the nation with average rental values of $575 a foot.