Plaza College Inks 40,000-SF Relocation Deal at Forest Hills Tower
---
---
Plaza College signed a 15-year, 40,000-square-foot lease at 118-35 Queens Boulevard (aka Forest Hills Tower) and will relocate its main campus from Jackson Heights by the start of the 2014-2015 school year.
The private, specialized school will take part of the ground floor and all of the second floor at the 17-story, 375,000-square-foot property. Asking rent was $30 a foot.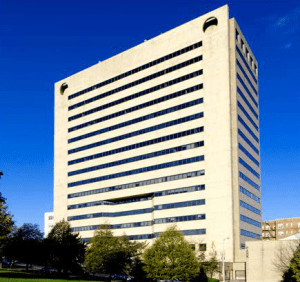 Ken Siegel, Bill Korchak and Kyle Crennan of Jones Lang LaSalle represented the landlord, Muss Development. Roy Chipkin of CBRE represented the tenant. This was the first major deal at Forest Hill Towers since Muss began a floor-by-floor leasing program there.
Additionally, the significant transaction continues a shift away from the anchor tenancy of the Federal Emergency Management Agency, which signed a 200,000-square-foot lease at the property as it dealt with the aftermath of Superstorm Standy.
"Our decision to shift to a floor-by-floor leasing campaign is already paying tremendous dividends," Jason Muss, principal of Muss Development, said in a prepared statement. "FEMA has been an excellent tenant and we have been proud to assist in their response to Sandy. Their presence also gave us the time and opportunity to re-think the best way to maximize our opportunities at Forest Hills Tower. We are seeing strong demand for single and partial-floor leases."
Plaza College will move into the space just before 2016, when it will celebrate its centennial.
Representatives from Jones Lang LaSalle declined to comment on the lease. Mr. Chipkin could not immediately be reached for comment.