New York City Hotels Are Booming, But Beware Overexposure
---
---
With more than 52 million visitors to the Big Apple in 2012, one thing seems certain: By all accounts, the hospitality industry is thriving in New York City. Hundreds of new hotels, with nearly 20,000 rooms, have joined the inventory over the past few years. Despite this, according to some industry leaders, there is reason to feel uneasy about the outlook for continued growth in this asset class.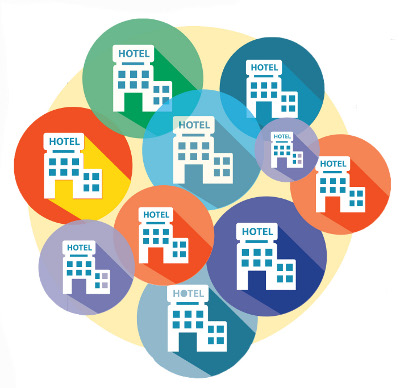 "As of midyear 2013, for the trailing 12 months, the occupancy rate in New York City has reached an all-time high of 84.9 percent," Sean Hennessey, founder and CEO of Lodging Advisors, said. "Nevertheless, despite the strong occupancy level, room rates and profitability has not returned to the 2007 levels."
Mr. Hennessey added that, despite the performance of the lodging industry in New York City, investors should be aware of "the volatility of revenue and profitability from this asset class."
Jay Shah, CEO of Hersha Hospitality Trust, a real estate investment trust that as of Sept. 19 owns interest in 64 hotels totaling 9,489 rooms mostly located in major metro and urban centers, concurs with Mr. Hennessey. He said that, while occupancy has reached record levels, revenues are lower than expected due to increased competition and higher operating expenses.
Those higher operating expenses are a key reason that profitability has not returned to the previous record levels. Those expenses include real estate taxes, utilities, insurance and payroll expenses. Additionally, more than 15,000 new rooms have been added to the inventory of hotel rooms resulting in competition from hotels ranging from budget to five-star. One year ago, hotel occupancy in the New York tristate area rose due to temporary rooms for victims of Hurricane Sandy. Insurance companies as well as governmental agencies were in many instances paying higher room rates for these occupants.
Each and every month this year, and for the next 24 months, the city can expect to see at least two to three new hotels opening. And they're not limited to Manhattan or chic sections of Brooklyn. They're even opening in the Bronx. This past August, in the heart of the South Bronx, the Opera House Hotel opened for business in Melrose section, on 149th Street between Brook and Bergen Streets. The borough's first luxury boutique hotel was opened by the Empire Hotel Group, which owns and operates seven other hotels along Manhattan's West Side. Room rates during the month of October begin at $140 per night.
Long Island City, just a 10-minute subway ride from Midtown Manhattan, has a total of 27 hotels. Fifteen of them were added over the past six years. The former industrial area is home to boutique hotels, such as the Ravel and Z NYC.
The point is that, if visitors to New York City rent rooms in these brand-new limited-service and boutique hotels, other hotels are likely to see a drop in occupancy. Mr. Hennessey, of Lodging Advisors, noted that, especially in the outer boroughs, these new hotels are "ankle bitters"—small hotels trying to gain business from larger high-end hotels in Manhattan.
In addition to the limited service and small boutique hotels that have opened, a number of four-and-a-half- and five-star hotels are scheduled to open later in the year. These include a number of properties on West 57th Street like the Viceroy New York at 120 West 57th Street, the Quin at 101 West 57th Street and next year the Manhattan Park Hyatt at the base of Extell Development's One57.  At least two other five-star hotels are expected to open in Manhattan, including the Baccarat Hotel & Residences on West 53rd Street between Fifth and Sixth Avenues and Silverstein Properties's Four Seasons Hotel New York, Downtown at 30 Park Place in Tribeca.
Room rates at these new luxury hotels will start at $800 to $1,000 per night (before sales and occupancy taxes). While Manhattan has a need for a couple of these luxury hotels, their residential components are a major driver of development.
"While there is more interest in five-star hotels with a couple on their way, it has been largely the residential component, which has helped in the development of all these projects going forward," Mr. Hennessey said, "due to the higher costs and lower profitability returns for luxury hotels."
While there are plenty of hotel projects in the pipeline, financing continues to only be available to developers with an established track record and above-average financial strength. The hospitality industry was the first business to fail during the last recession and, as long as the economy continues to be strong, it will be the first to excel and to continue to grow and remain profitable. But the economy's overall health should be a major factor in that growth and may prove reason enough for caution.
101 West 57th Street
,
120 West 57th Street
,
30 Park Place
,
Baccarat Hotel & Residences
,
Empire Hotel Group
,
Extell Development Company
,
Four Seasons Hotel New York Downtown
,
Hersha Hospitality Trust
,
Hurricane Sandy
,
Jay Shah
,
Lodging Advisors
,
Manhattan Park Hyatt
,
One57
,
Opera House Hotel
,
Quin
,
Ravel
,
Sean Hennessey
,
Silverstein Properties
,
Viceroy New York
,
Z NYC