Rogers Partners Inks in Tribeca
---
---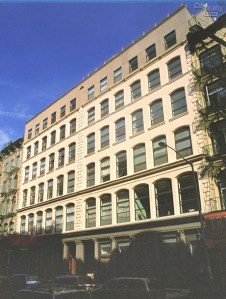 Rogers Partners, Architects + Urban Designers will be taking an office space in Tribeca, the Commercial Observer has learned.
The amicable split of leading architectural firm Rogers Marvel Architects, once located at 145 Hudson Street, has left both Jonathan Marvel and Robert Rogers to spin off their own businesses.
Robert Rogers created a new firm, Rogers Partners, which will set up shop at 100 Reade Street, a short distance from his old working quarters. The 6,600-square-foot office will span three floors, including space on the ground floor.
"The office gives them a street presence," said Ken Fishel of Legacy NY. "It's a dramatic space with high ceilings."
"It was a space previously built for architects," he added.
Mr. Fishel was the exclusive broker in representing Rogers Partners in the transaction. Guillermo Saurez negotiated on the other side of the table for the landlord, an undisclosed party. The deal is for five years and span approximately $1.5 million in rent.
The deal also comes in a wave of leasing activity for Legacy NY. In addition to finding a space for Rogers Partners, the firm helped Samuel French, the 183-year-old play and script publishing company, relocate to a custom built space at 235 Park Avenue as well as finding Mammouth Advertising a space in Flatiron.
The firm will move from Dumbo to 36 East 20th Street, subleasing a 4,600-square-foot space from Tech City USA.