Juice Generation Makes Brooklyn Foray
---
---
Juice Generation is moving into 210 Bedford Avenue in Williamsburg after signing a 10-year lease for its 880 square feet ground floor retail space last Friday.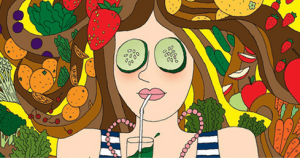 "They want to hit the ground running and want to be open late fall or early December," Amy Zhen of Newmark Grubb Knight Frank, who represented landlord Savanna Real Estate, with Gal Horovits and Marc Frankel, told The Commercial Observer.
Juice Generation has more than ten locations already located throughout the Manhattan, but the Williamsburg spot, its first in Brooklyn, will be somewhat of a diversion from the traditional layout.
Additional seating, beyond the usual stools along the windows, will accommodate patrons, and a small, rear garden will provide additional ambiance.
"They want to create an organic environment, where it's not just grab-and-go," Ms. Zhen said, noting that the retailer will also have access to a portion of the basement.
Ms. Zhen noted that the juicer had been eyeing the space for a long time but was unable to strike an agreement with previous ownership. That all changed when Savanna purchased the three-story, mixed-use building in July (for $3.8 million, according to city records).
"Once it became available they moved very quickly," she said.
Founded by Eric Helms in 1999, Juice Generation promotes the "energizing effects of fresh, raw juices made with premium ingredients." In addition to juices, the store sells smoothies, acai bowls, soups and baked goods. The juice menu features eight juices, from Very Veggie to Tropical Lust, all of which Ms. Zhen swore by.
"They're all great," she said. "Juice has become very popular recently and there's a lot of competition, but the CEO does a great job of pairing the flavors."
Benjamin Birnbaum and Michael Cohen of NGKF represented the tenant.
Asking rents were $250 per square foot, sources said.