Gerson Lehrman Group Consolidated in Grand Central
---
---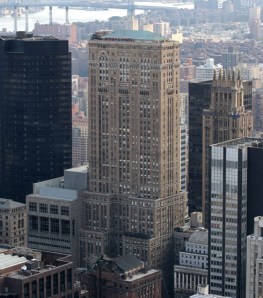 Gerson Lehrman Group, the world's largest membership-based network for professional learning and expertise, has inked a deal for a central office space in the heart of Grand Central, the Commercial Observer has learned.
The firm will be consolidating staff from its office at 850 Third Avenue and 845 Third Avenue to a new office at 60 East 42nd Street. The central office will span approximately 64,361 square feet across the entire third and fourth floors, approximately 15,000 square feet larger than the previous two offices.
"We are excited to bring our New York offices together in one expanded location," said Alexander Saint-Amand, president and chief executive officer of the company.
"Our mission is to transform the way the world's top professionals gather and share expertise, and teach and learn," he added. "We believe our new global headquarters will help us do that, as we create a unique environment designed to enhance work flow and the sharing of information and ideas, in addition to allowing for our continued growth."
GLG is slated to move into the new space in the third quarter of 2014. Clive Wilkinson Architects is being contracted to design the space, featuring a dramatic atrium across the two floors and a large museum quality skylight.
CBRE's Gary Kamenetsky and Robert Meyers helped bring GLG to the building. Mr. Meyers noted how the pair scoured Manhattan for space, only to find that  60 East 42nd Street was the ideal location.
William Cohen and Ryan Kass of Newmark Grubb Knight Frank represented the landlord, W&H Properties, in the transaction.
The building has seen a considerable amount of movement in the market lately. Hafetz Necheles & Rocco, a prominent litigation firm, signed for the entire 12,720 square-foot 36th floor and Allianz Real Estate of America, an equity investment company, took 7,000 square feet on the 37th floor earlier this summer.