Cornell Signs Direct Lease at 230 Park Avenue
---
---
Cornell University inked a 10-year lease extension at 230 Park Avenue, where it currently subleases 9,411 square feet of office space on the 15th floor.
Gere Ricker of MB Realty represented the tenant. Jordan Berger represented the landlord, Monday Properties, in-house. The 34-story, 1.4-million-square-foot office tower is co-owned by Invesco. Asking rent was $65 a foot.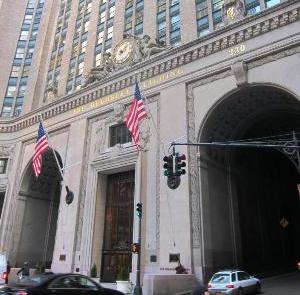 Cornell had been subleasing the space from long-term tenant ING. In the past six months, building management has leased over 300,000 square feet in the building. Earlier this month, the publisher and information provider Reed Elsevier signed a 10-year, 71,083-square-foot lease at the tower. That news trailed by one day the announcement that Lee Hecht Harrison would relocate from nearby 200 Park Avenue to 23,000 square feet on the sixth floor.
"With Cornell's history in the building as a subtenant, we were able to build on our existing relationship," Monday Properties President Brian Robin said in a prepared statement. "The building and the space have already proven their value to the Cornell team."